TIFF '19: Behind Once Were Brothers' historic debut
The team behind the doc talk about the growing appetite for blue-chip music content, gambling on unheralded filmmakers and opening the show at TIFF tomorrow night.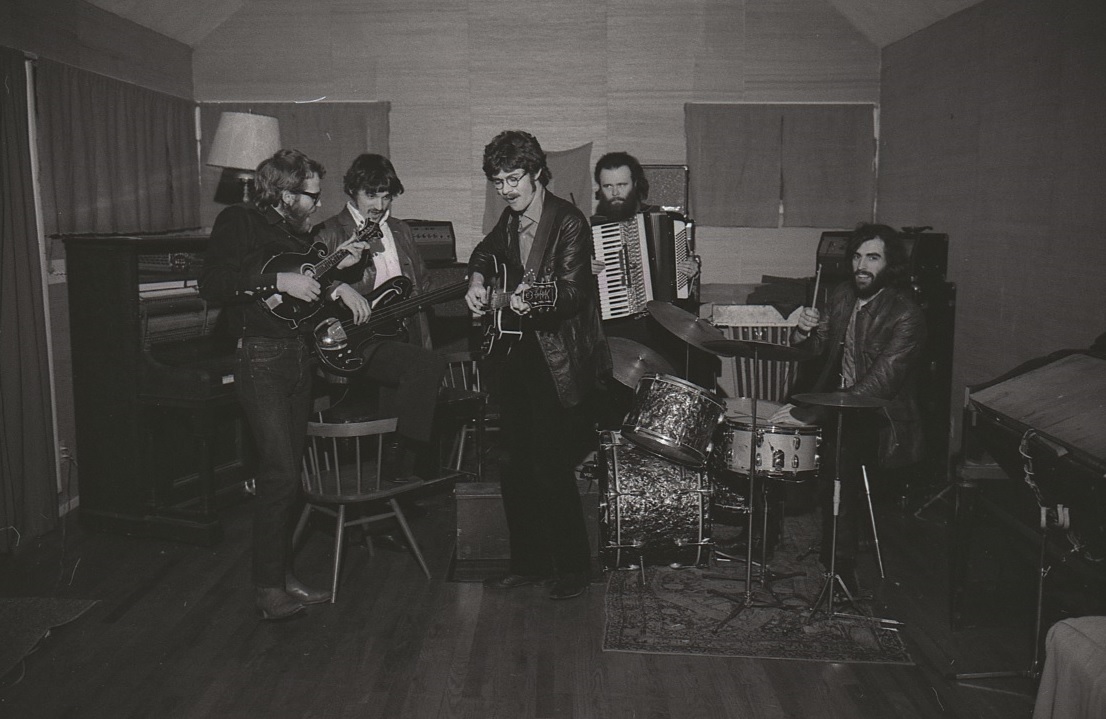 Once Were Brothers: Robbie Robertson and The Band makes TIFF history tomorrow by becoming the first Canadian documentary ever to open the festival.
Inspired by the bestselling memoir, Testimony (2016), the Crave original film charts Robbie Robertson's journey from aspiring teenage artist to leading one of the most influential music groups of the 20th century, The Band.
While it was Andrew Munger, director of unscripted development at White Pine Pictures, that first took the idea to his bosses Peter Raymont and Steve Ord in 2016, the roots of the projects go back much further.
Bell Media president Randy Lennox originally signed Robertson to Universal Music Canada (UMC) when he led the music label as president and CEO. And, like a number of other titles created within the Bell Media ecosystem in recent years, Once Were Brothers is an ambitious, multi-partner project that puts music at its core.
The White Pine team took the idea to Bell Media execs Lennox, Corrie Coe and Tina Apostolopoulos, who liked the idea but couldn't commit without the agreement of Robertson himself or the attachment of a director.
Before long, White Pine had both. Robertson agreed to the company optioning both his life rights and the rights to his memoir, and documentary filmmaker Larry Weinstein signed on to direct.
With those pieces in place, the next stop was to visit Shed Creative, a creative agency under the UMC umbrella. The participation of Shed and UMC was crucial for a pair of reasons. First, UMC controls the majority of Robertson's musical library. Second, Shed is a Canadian business unit within UMC that has expanded into film and TV production in recent years, initially with the Tragically Hip doc, Long Time Running, which premiered at TIFF two years ago.
In a similar way to U.S.-based Polygam Entertainment (also a subsidiary of UMC), Shed is moving further into producing content that explores the stories behind some of the world's biggest music stars. While the core of Shed's business is traditional agency work, it is currently in development on a number of docs, docuseries and scripted properties, according to Shed executive producer Sam Sutherland.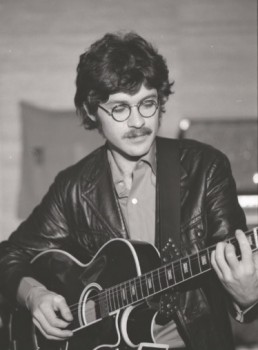 Munger and Weinstein next headed to L.A. to spend a week with Robertson, discussing how to approach the documentary and do some preliminary filming. However, after returning to Toronto, it was decided that Weinstein would leave the project. "Larry [Weinstein] and Robbie [Robertson] just didn't click creatively. It was nothing personal. they got along very well, but it was decided Larry wouldn't stay with the project," Munger told Playback Daily.
Six months in, Munger had to break the news to the various partners that the project was without a director, as well as convincing them to stay on board.
Enter Daniel Roher: an unheralded, first-time feature-length filmmaker who was short on experience but long on knowledge of Robertson and The Band. Roher was brought into the equation by agent Michael Levine, who had discovered him through BravoFACT, the short-film fund he previously chaired. "Daniel is one of the most gifted artists I've ever met," said Levine.
But artistic talent and industry experience are two different things entirely, and attaching an unproven commodity such as Roher was a concern for White Pine.
"It was an absolutely enormous risk," said Munger. "We'd met with him, we saw that he clearly was a born filmmaker, but he hadn't worked in the system, he hadn't worked in our production system of dealing with commissioning editors, funders and partners."
Those concerns proved to be unfounded. Roher and Robertson instantly connected when the production team returned to L.A., and, once back in Toronto, the Bell Media team were also impressed with the the 25-year-old filmmaker's vision for the project.
The majority of filming took place between June of 2017 and 2018, with the team securing interviews with Bruce Springsteen, Eric Clapton, Van Morrison and Martin Scorsese, among others. As well, Scorsese, a longtime friend and collaborator of Robertson's, joined the project as an executive producer. Robertson had been working on the music for Scorsese's soon-to-be-released biographical crime drama The Irishman.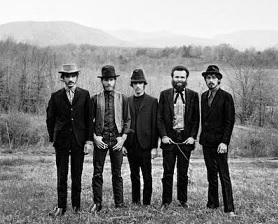 Once filming was complete, Imagine Documentaries, the unscripted arm of Brian Grazer and Ron Howard's production company, boarded the project as producing partners, adding another layer of prestige to a project that already counted Scorsese among its executive producers.
In late June, the production team received word that Once Were Brothers had been selected as TIFF's prestigious opening night gala film – making it only the second documentary to ever open the 44-year-old festival. The first was Davis Guggenheim's U2 documentary Rattle and Hum, which premiered in 1988.
Once Were Brothers – which will receive a theatrical release later this year ahead of its streaming debut on Crave – is being released in an era when interest in blue-chip music docs is surging internationally. "We're seeing this larger trend towards premium music docs continue unabated" said Sutherland, who added that the release will be synced up with the release of Robertson's new album "Sinematic" and anniversary reissues of classic material from The Band.
Once Were Brothers is executive produced by Justin Wilkes and Sara Bernstein for Imagine Documentaries; White Pines Pictures' president Peter Raymont, and Steve Ord; Jared Levine; Michael Levine; Universal Music Canada president and CEO Jeffrey Remedios; Shed Creative's managing director Dave Harris; Lennox, Scorsese, Paul Crowder, Mark Monroe, Meredith Kaulfers. Producers are Munger, Sutherland, Stephen Paniccia and Lana Belle Mauro. International sales are being handled by Endeavor Content.