Deals: Cercamon, Film Movement, WaZabi Films
Sales agent Cercamon nabs Anne at 13,000 ft, Film Movement picks up the North American rights to a Canadian Film Fest winner, plus more.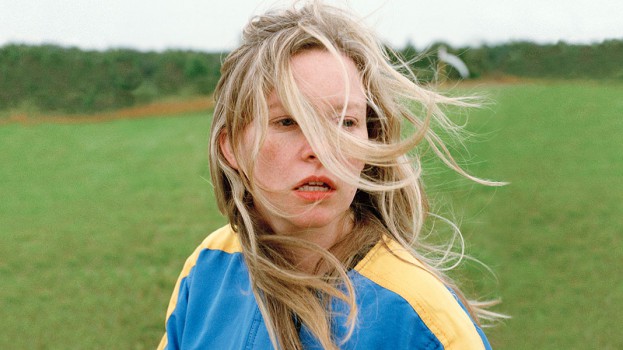 Cercamon
Ahead of its world premiere at TIFF next Monday, world sales agent Cercamon has revealed it will handle international sales for writer/director Kazik Radwanski's Anne at 13,000 ft. Making its debut as part of TIFF's 2019 Platform section, where it is the only Canadian film competing for the prize, Anne at 13,000 ft (pictured) follows a woman who has a seemingly ordinary and stable life as a daycare worker. However, after a skydiving trip with her best friend, her life starts to change. Produced by Toronto's MDFF (Medium Density Fibreboard Films), the film stars Deragh Campbell, Zapruder Films' Matt Johnson, Dorothea Paas and Lawrene Denkers. New York-based Film Maudit holds the U.S. and Canadian sale rights to the feature. The deal was negotiated by Cercamon's Sebastien Chesneau and MDFF co-founder Daniel Montgomery.
Film Movement
New York-headquartered distributor Film Movement has picked up the North American rights to director and producer Zack Bernbaum's The Dancing Dogs of Dombrova from L.A.-based Concourse Media. Penned by Michael Whatling, the drama follows estranged siblings who embark on a trip to Poland to retrieve a dog from their dying grandmother's past. This March, the film starring Katherine Fogler (Suits) and Douglas Nyback (Defiance) walked away with the Canadian Film Fest's award for best feature film and best direction. In addition to CFF, The Dancing Dogs of Dombrova has also screened at the Austin Film Festival, the Whistler Film Festival and Napa Valley Film Festival, to name a few. Concourse Media's Matthew Shreder inked the deal with Film Movement's Michael Rosenberg.
WaZabi Films
Quebec-based sales licensing agent WaZabi Films has added a raft of new titles to its slate. The company, which was launched this July following the closure of Seville International, holds the worldwide sales rights to director Fabienne Berthaud's A Bigger World (France/Belgium, excluding France, Switzerland and Benelux); Sophie Deraspe's Antigone (Canada, excluding Canada); Louis Belanger's Living 100 MPH (Canada, excluding Canada); director Melanie Charbonneau's Fabulous (Canada, excluding Canada); director Brigitte Berman's Hugh Hefner's After Dark: Speaking Out in America (Canada, excluding Canada); and director Jonathan auf der Heide's Devil Inside (excluding Australia and New Zealand), which is currently in development. Last month WaZabi announced it had picked up the worldwide sales rights to writer/director Oualid Mouaness' 1982 (U.S./Lebanon/Norway/Qatar), which will screen at TIFF alongside Deraspe's Antigone. All told, the agent holds the rights to the feature, excluding the Middle East, North Africa and Canada/U.S. In Canada and the U.S., it jointly represents the rights to the drama with Tricarico Chavez.
Films We Like
Toronto-based boutique distributor Films We Like has acquired the Canadian rights to Manele Labidi's Arab Blues ("Un Divan à Tunis," France) from international sales agent MK2. Written and directed by Labidi, a comedy about a woman who returns to Tunis after years abroad to open up a psychotherapy practice. The film, which is part of this year's Venice Film Festival, will also screen at TIFF in the festival's Contemporary World Cinema program. Arab Blues stars Golshifteh Farahani, Majd Mastoura, Aïcha Ben Miled, Feriel Chamari, Hichem Yacoubi, Najoua Zouhair, Jamel Sassi and Ramla Ayari. Just last week, Films We Like also picked up the Canadian distribution rights to Karim Aïnouz's The Invisible Life of Eurídice Gusmão, which won the Un Certain Regard prize at this year's Cannes Film Festival.
Image of Anne at 13,000 ft courtesy of TIFF