CRTC moves ahead with new Production Report
Broadcasters must complete the expanded and revamped report, which will replace the Programs of National Interest Report, by Feb. 20 of next year.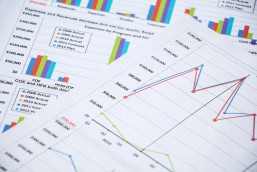 The CRTC is moving forward with its proposed Production Report, which will replace its Programs of National Interest (PNI) Report, beginning with the 2018-19 broadcast year.
The new report will include previously tracked data from the PNI Report, such as information on broadcaster spending for original programming, but will also contain statistics on the number of women occupying key creative roles. Positions to be tracked in the report are producer, director, writer, cinematographer and editor, as well as first and second lead performers.
The Canadian Media Producers Association (CMPA) told Playback Daily in a statement that by "expanding data collection across a number of new categories" the CRTC will help form "a more complete picture of the industry and aid informed decision-making for stakeholders across the sector."
The CRTC issued a call for comments on the revamped and expanded report back in late 2018, due on Feb. 6, 2019. They later extended the deadline to March 6, 2019.
Among the hotly contested issues was the question of defining and tracking the role of the showrunner.  The Writers Guild of Canada (WGC) was supportive of the addition and prepared an update from its existing definition, stating the position must explicitly be defined as a writing role. In contrast, broadcasters and the CMPA argued against tracking showrunners over concerns that it would "undermine the efforts of the Commission to measure the number of women occupying key creative roles."
In response, the CRTC ruled it would not define the role of the showrunner, but would go forward with the plan to collect data on showrunners and "track the evolution of that role in Canada."
A number of parties, including the Alliance of Canadian Cinema, Television and Radio Artists (ACTRA) and the Directors Guild of Canada (DGC), requested that the creative roles tracked include first and second lead performers, to fairly represent all CAVCO positions, which the CRTC agreed to.
Broadcasters also took issue with the requirement for them to provide all programming in their submissions, with Bell Media, Corus Entertainment and Rogers Media arguing in a joint intervention that it should be limited to original, first-run reporting. In response, the CRTC stated that referencing all programming in the report would allow a "more complete view" of where Canadian programming expenditure (CPE) is being allocated and show whether the Commission's current policies are "achieving objectives efficiently."
The CRTC did agree to an extension of the deadline for the 2018-19 report, which will be due Feb. 20, 2020. The decision was in response to a request from broadcasters to postpone the first production report to the 2019-2020 broadcast year to give them time to implement new data collection methods. Subsequently, the deadline for the report will be due on Nov. 30 of each year, beginning Nov. 30, 2020.
Image: Shutterstock