Lark Productions adapting mystery novel The Glass Hotel for TV
NBCUniversal International Studios owns the adaptation rights to the upcoming novel from Canadian author Emily St. John Mandel (pictured).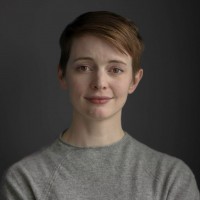 Vancouver-based production company Lark Productions is in development on a new series based on Canadian author Emily St. John Mandel's upcoming novel The Glass Hotel.
NBCUniversal International Studios has acquired the rights to the novel. NBCUniversal holds a minority equity stake in Lark Productions.
Mandel will write the pilot, her first television screenplay, and once the script is finished it will be shopped to potential broadcasters. Lark Productions president Erin Haskett and Samantha Morris Mastai will serve as executive producers.
The novel, which will be published by Knopf in March 2020, tells the story of how a woman's disappearance from a container ship off the coast of Northwest Africa unwittingly triggers the destruction of several fortunes in North America.
Haskett told Playback Daily the company was initially approached by literary scout Maximum Films regarding the novel. Mandel was already proven to be a hot commodity – Maniac creator Patrick Somerville is developing a series based on her 2014 novel Station Eleven for HBO Max – so Lark flew to New York to meet with Mandel to discuss adapting The Glass Hotel for a television series.
NBCUniversal International Studios president Jeff Wachtel then got on board to acquire the rights, with Lark tapped to develop and produce.
Lark Productions is currently in production with SEVEN24 Films on Calgary-shot Fortunate Son, which is set to premiere on CBC in winter 2020. The series stars Stephen Moyer (The Gifted) and Kari Matchett (Covert Affairs).
Image courtesy of Lark Productions