WIFT-T selects Isa Benn for DGC Ontario mentorship
This year marks the first time a recipient was selected by DGC members, with Molly McGlynn, Linsey Stewart and Rama Rau serving on the inaugural jury.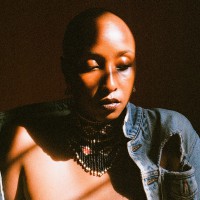 Women in Film & Television – Toronto (WIFT-T) has named Isa Benn (pictured) as the 2019 recipient of the DGC Ontario Director Mentorship.
Benn, who is an alumnus of the CFC's Cineplex film program, will take part in a two-phase mentorship program that will pair her with mentors from the DGC, as well as offer one-on-one meetings with executives at Mongrel Media and Entertainment One. The program includes a complimentary industry pass to the Toronto International Film Festival and recognition at WIFT-T's 2019 Crystal Awards, held on Dec. 3 at Arcadian Court.
This year marks the first time a director was chosen by a jury of DGC members. The inaugural jury consisted of Molly McGlynn (Mary Goes Round), Linsey Stewart (The Commute) and Rama Rau, who was recently selected for the Canadian Academy's Directors Program for Women.
Past recipients include Jenna MacMillan, Kirsten Carthew, Nadine Valcin, and Nimisha Mukerji, while previous mentors include Christina Kubacki, senior director, acquisitions at eOne, Tom Alexander, director, theatrical releasing at Mongrel Media, and director Gail Harvey (Heartland).
Image courtesy of WIFT-T