What does the eOne-Hasbro deal mean for domestic production?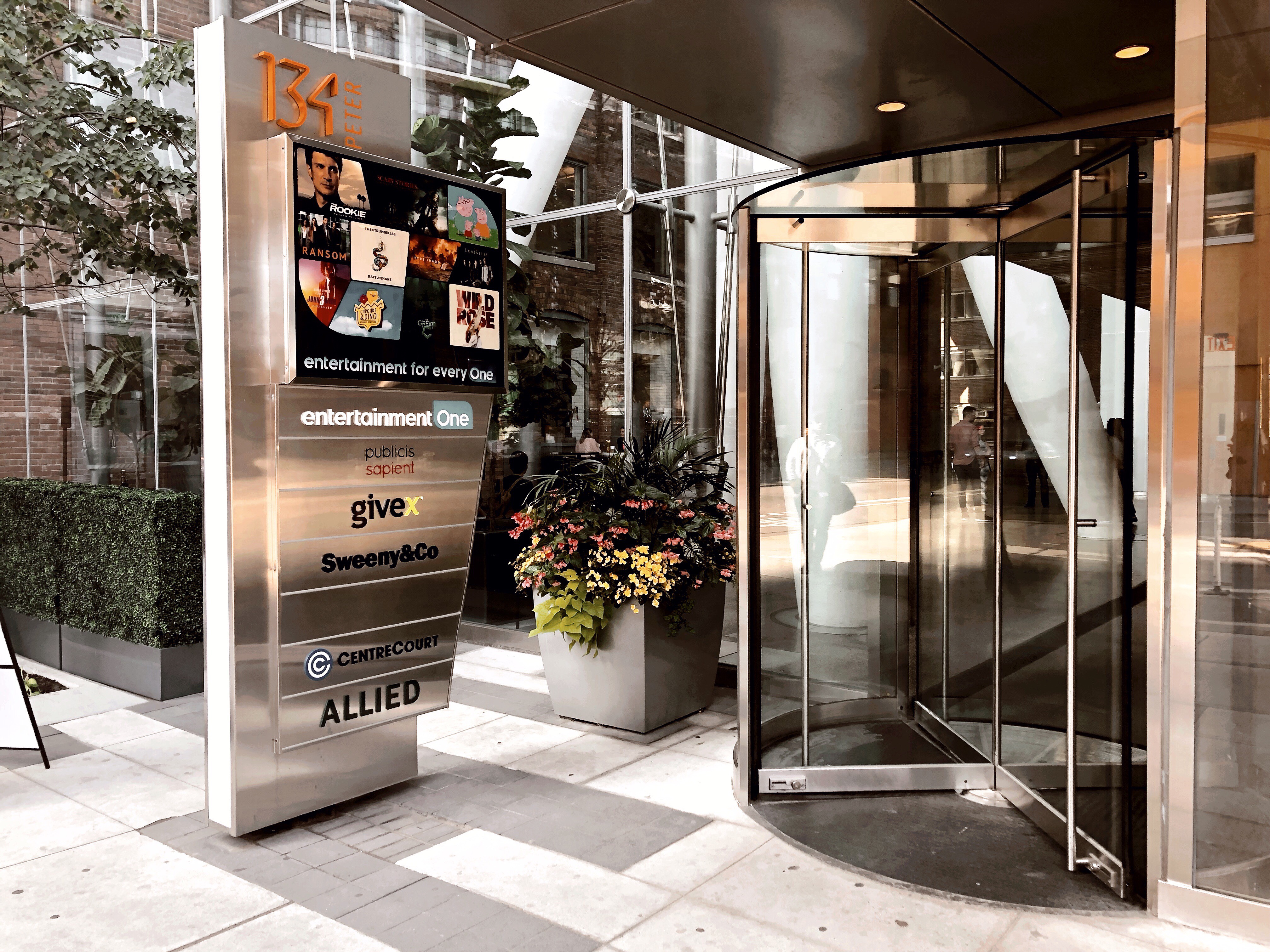 Producers and analysts weigh in on a deal of perhaps unprecedented magnitude in Canada, and one that could have far-reaching ramifications for the local production sector.
The global media industry was rocked on Thursday when news broke of Hasbro's acquisition of eOne in an all-cash transaction valued at around $5.3 billion (USD$4.0 billion).
Despite the fact eOne has been the subject of numerous takeover rumours in recent years, the deal was shocking for a number of reasons.
First, it had been supposed that another media company would be the most logical buyer for eOne, rather than a children's toy company. Second, the price tag. At a truly staggering $5.3 billion (double Corus Entertainment's $2.65-billion acquisition of Shaw Media in early 2016), this represents a deal of arguably unprecedented magnitude for a Canadian content company. It's also around three times that of ITV's $1.7-billion bid for eOne, made in August 2016 – a deal eOne promptly rejected, saying at the time it "fundamentally undervalues the company and its prospects."
News of the acquisition – which is still subject to a number of regulatory approvals, as well as approval by eOne's shareholders – sent eOne shares up by more than 30% on the London Stock Exchange. A number of U.K.-listed companies have become acquisition targets in recent months as the British pound has weakened amid fears the country will leave the European Union without a deal at the end of October.
Considering the synergies between toy-making giant Hasbro and some of eOne's formidable kids properties, the transaction is one that industry watchers have almost unanimously observed makes a lot of sense for both parties. And like Corus-Shaw (which, of course, was a CRTC-regulated transaction; eOne-Hasbro is not), it's also one that could have far-reaching effects for the domestic TV and film sector.
In eOne's most recent fiscal year (ending March 31, 2019), the company reported that revenues derived from Peppa Pig had climbed 20% to £90.2 million over the previous year, a climb it attributed to SVOD and AVOD revenues supporting retail sales of USD$1.35 billion. Meanwhile, PJ Masks is on an even steeper upward trajectory, with revenues jumping by 39% to £59.5 million, with retail sales up by 10% to USD$1.15 billion. A joint statement said the companies expect to see cost synergies of approximately USD$130 million by 2022, and will bring a significant portion of eOne's toy business in-house.
But with a purchase that brings Hasbro toy brands like Power Rangers and My Little Pony under the same umbrella as eOne's varied portfolio of assets – including entities such as The Mark Gordon Company, Peppa Pig and even record label Death Row Records – a question many have asked is where the toymaker's priorities will lie in the months and years ahead with regard to eOne's Canadian TV and film operation. On the TV side, eOne has produced or coproduced a number of the most prominent Canadian series in recent years, including Private Eyes, Cardinal and Mary Kills People.
For eOne's part, a joint statement said that "top eOne executives have agreed to join the Hasbro team," and that "eOne's Canadian TV and film operations will continue as a distinct Canadian-controlled business within the combined business." It added that "the transaction is structured to ensure that eOne's Canadian operations will continue to meet applicable Canadian control regulatory requirements in relation to television and film production companies, to the continued benefit of the Canadian television and film production industry." Meanwhile, Hasbro CEO Brian Goldner told investors the toymaker's production and distribution deal with Paramount Pictures won't be affected by its purchase of eOne.
David Zitzerman, head of the Entertainment Law Group at Goodmans LLP, told Playback Daily he sees the transaction as part of a diversification strategy on Hasbro's part. "Having bought eOne, I think Hasbro has an interest in film and TV, and probably sees a great opportunity. They obviously have a lot of their own iconic toy properties, and I'm sure they see possibilities of having those properties spun off into TV or film productions," he said.
Those synergies could also extend to the tech side of eOne's business. Pete Robinson, COO of U.K.-based children's media specialist KidsKnowBest, noted Hasbro could tap eOne's Toronto-based VR company Secret Location, which has developed a number of virtual reality films and gaming products geared toward kids, including learning app World of Peppa Pig. "Hasbro could take some of eOne's well-known brands, get them on the big screen and also sell across a suite of high-end or edtech products," he told Playback's sister publication Kidscreen.
Others in the Canadian industry take a different perspective of the long-term ramifications of the deal. "Hasbro has not been in this space outside of kids, so the acquisition says to me that they will likely divest [of the Canadian content assets]," one industry member told Playback Daily. "Then the question is, who picks it up? Is it a Canadian company? There are very few Canadian companies that would have the resources to pick that asset up. Does it then fall outside the country?"
Others Playback has spoken with have predicted that, over the long term, eOne could scale back on its scripted drama business and divert some of those resources towards its kids business.
There are other question marks floating around the deal, with some reports suggesting a counter bid could be made in a global market in the midst of an M&A frenzy. Recent mega-mergers include Disney's USD$71.3-billion acquisition of the film and TV assets held by 21st Century Fox, and this month's merger of CBS and Viacom.
"Given the nature of the current content cycle where there are a number of emerging large new entrants and platforms alongside several large incumbents, we would not rule out a competing bid for eOne," said a report from RBC Dominion Securities analyst Drew McReynolds. However, McReynolds also noted that a counter bid is less likely due to the price Hasbro will pay, the significant cost synergies it is forecasting (around USD$130 million by 2022), and eOne's previous history in weighing up acquisition proposals from other potential buyers.
Another interesting question posed by the eOne-Hasbro deal is whether other publicly traded Canadian companies could become acquisition targets for international buyers, said Zitzerman. "There's a relative paucity of publicly traded Canadian entertainment companies. There's DHX Media, Wow! Unlimited Media, Kew Media, so perhaps they'll get involved in these sorts of deals, but that's just speculation, there's no real way to know that," he said.
On the feature front, one producer told Playback the implications of the deal are "unnerving" for domestic film distribution, especially in the context of a shrinking distribution landscape that also recently saw the closure of D Films.
Of course, the eOne-Hasbro deal also has significant ramifications in the global kids space. Mattel, which had previously been rumoured as an acquisition or merger target for Hasbro, saw its share price fall following the eOne deal.
As well, Toronto-based Spin Master, which trades on the Toronto Stock Exchange, has seen its share prices dip by 3.5% since the deal was announced. This can possibly be attributed to the Trump Administration incrementally raising proposed Dec. 15 tariffs impacting toys to 15% from 10%, noted a research update from the National Bank of Canada. "However, some have taken the view that [Spin Master's] expanding TV production and related toy success in pre-school will be impacted by what [Hasbro] may be able to do with eOne," it said.
Outside of the potential ramifications of the deal, many have also remarked on the sheer magnitude of it. "One way to view this is as a great Canadian success story," said Zitzerman of the company that started in 1970 as Records on Wheels. "Darren Throop deserves a lot of credit. From that modest beginning, you have this fully integrated Canadian entertainment company with significant film and TV production and distribution, significant properties like Peppa Pig. They were able to build it up, get it to a certain size, and then ultimately sell it for [USD]$4 billion," he said.