JoBro, Woods team for The Kid Detective
The dramedy is set to go into production next month and sees The O.C.'s Adam Brody exec produce and star.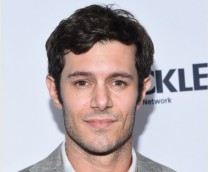 Toronto-based JoBro Productions and Woods Entertainment have partnered to bring The Kid Detective to screen.
Written and directed by Evan Morgan, the dramedy stars The O.C.'s Adam Brody (pictured) as a once-celebrated kid detective, who now – at the age of 31 – continues to crack trivial cases. Things get interesting for the detective when a 16-year-old (played by The Rest of Us' Sophie Nélisse) asks him to investigate who murdered her boyfriend.
Producers on the film include JoBro president Jonathan Bronfman and Woods Entertainment president William Woods. Brody serves as an exec producer alongside Mark Gingras, John Laing, Gareth Morgan and Aqute Media's Jeff Sackman and Berry Meyerowitz.
The Kid Detective was previously with Vancouver's Brightlight Productions and California's Myriad Pictures, but their option on the project has since expired. Production is set to start in late September in North Bay, ON. Aqute handles The Kid Detective's international sales, while levelFILM is set to distribute the feature domestically.
In addition to The Kid Detective, writer/director Evan Morgan's credits include The Dirties and shorts like Day 40, A Pretty Funny Story and The Pedestrian Jar.