Mark Raso's Netflix original Awake rolls in T.O.
Entertainment One is producing the film as Gina Rodriguez leads an ensemble with Canadian cast members Barry Pepper and 2019 TIFF Rising Star Shamier Anderson.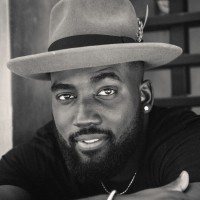 Production is underway in Toronto on Mark Raso's Netflix original feature Awake, set to wrap in late September.
The feature is produced by Paul Schiff with Entertainment One serving as the production company. It is directed and co-written by Mark Raso, alongside his brother Joseph Raso and Greg Poirier.
Awake stars Gina Rodriguez as an ex-soldier who tries to save the world after a global event turns off all electronics and prevents all humans from sleeping. Canadian actors starring alongside Rodriguez include Gil Bellows (Patriot), Barry Pepper (Saving Private Ryan), 2019 TIFF Rising Star Shamier Anderson (pictured) and Lucius Hoyos. Rounding out the cast is Jennifer Jason Leigh (The Hateful Eight), Finn Jones (Marvel's Iron Fist), Ariana Greenblatt (The One and Only Ivan) and Frances Fisher (Unforgiven).
This is the Canadian director's third feature. His sophomore film Kodachrome premiered at the Toronto International Film Festival in 2017.
Mark and Joseph Raso serve as executive producers alongside Rodriguez, Mark Gordon, Joseph Phillips, Matt Jackson and Whitney Brown. Joanne Lee is co-executive producer.
Image courtesy of TIFF