In Brief: Anthropocene lands special theatrical run
Plus: European Film Market unveils a new initiative, while Jann Arden is the inaugural recipient of the Firecracker Department's Blaze Award.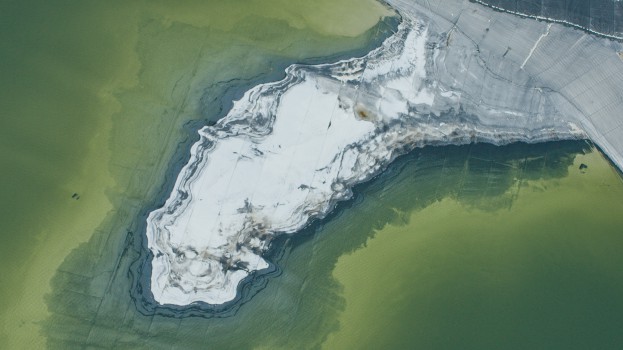 Anthropocene: The Human Epoch to screen in over 100 U.S. theatres
Kino Lorber has partnered with streaming service Kanopy to screen Anthropocene: The Human Epoch (pictured) in over 100 theatres across the U.S. on Sept. 25, 2019, to coincide with the U.N. Climate Action Summit and Climate Week NYC. Jennifer Baichwal, Nicholas de Pencier and Edward Burtynsky's latest collaboration, the documentary examines how humanity has re-engineered the planet. Following its screening, the film will be available to stream on Kanopy on Jan. 1, 2020. The filmmakers will also travel to New York, L.A. and San Francisco for special event screenings and panel discussions with Edward Norton scheduled to moderate discussions in both New York and L.A.
The European Film Market unveils EFM Landmark
The European Film Market (EFM) has launched EFM Landmark, a joint initiative between EFM, the Berlinale Co-Production Market done in cooperation with the European Film Commissions Network (EUFCN). Set to run from Feb. 24 to 25, 2020, the new platform will focus on film commissioners and producers, looking at the branding of locations as well as funding and copro opportunities. Additionally, the initiative will examine some of the key elements that come into play when selecting where a producer should shoot their film, like an overview of current funding and copro support; the latest trends; networking opportunities; and panels featuring pitch sessions, lessons learned and film commissioners.
Jann Arden to receive inaugural Blaze Award
The Firecracker Department, a podcast hosted by Naomi Snieckus that celebrates and amplifies women's voices, is set to honour Jann Arden with its inaugural Blaze Award. In a statement, Snieckus, who created the organization three years ago, acknowledged the singer-songwriter's stellar year, noting that she released a new album, a book, started a podcast with Arlene Dickinson and currently stars and serves as a co-creator on the hit CTV comedy Jann. Developed by Bell Media and Project 10 Productions and produced in association with Project 10 and Seven24 Films, the series sees Arden play a fictional version of herself looking to reinvent herself. Co-created by Arden, Leah Cauthier and Jennica Harper, Jann achieved strong ratings during its first season, drawing an average audience of 1.4 million viewers to its premiere and weekend encore broadcast. In June, Bell Media confirmed the comedy would return for a sophomore season. Her achievements will be celebrated at the organization's first TIFF party, held on Sept. 8, 2019. Past guests on the podcast include Melanie Scrofano (Wynonna Earp), Dani Kind (Workin' Moms) and Jean Yoon (Kim's Convenience), to name a few. Elsewhere, Snieckus has joined the cast of Carter and recently wrapped her role as Principal Lee in Disney Channel's Zombies 2.
Photo courtesy of Anthropocene Films Inc