Deals: Gusto Worldwide Media, WaZabi Films, Cineflix Rights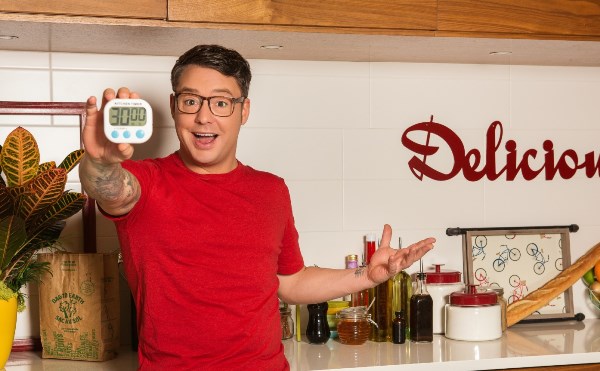 Gusto Worldwide Media inks another content deal with ACCION, while Cineflix Rights adds two new series to its factual slate.
Gusto Worldwide Media
Gusto Worldwide Media has signed another deal with Asian Cable Communications Inc. (ACCION) for 100 new hours of original food programming. New titles headed to ACCION's channel Pop Life TV include: Create to Plate (4 x 30 minutes), Fish the Dish (30 x 30 minutes), The Urban Vegetarian (15 x 30 minutes), The Latin Kitchen (15 x 30 minutes), Fresh Market Dinners (10 x 30 minutes), Bonacini's Italy (30 x 30 minutes), Spencer's Big 30 (26 x 30 minutes, pictured), Pressure's On (8 x 30 minutes), Let's Brunch (8 x 30 minutes), season three of One World Kitchen (28 x 30 minutes) and season two of Flour Power (13 x 30 minutes). Gusto's programming will be added to the lifestyle and entertainment channel as a branded block with a one-hour daily slot. Prior to this, the Philippines-based international channel and distribution company picked up 121 episodes from programs like One World Kitchen, Flour Power and A is for Apple; 386 short form videos; original recipes; and high-resolution artwork from Gusto last October.
WaZabi Films
Newly launched sales licensing agent WaZabi Films has acquired the worldwide sales rights to writer/director Oualid Mouaness' 1982 (U.S./Lebanon/Norway/Qatar). Set to make its world premiere as part of TIFF's Discovery program this September, the film follows a private school on the outskirts of Beirut during the 1982 invasion of Lebanon. WaZabi holds the rights to the feature, excluding the Middle East, North Africa and Canada/U.S. In Canada and the U.S., it jointly represents the rights to the drama with Tricarico Chavez.
Cineflix Rights
Cineflix Rights has picked two new U.K. series for its factual slate. Let's Talk About Sex (3 x 60 minutes, Channel 4) from Spelthorne Community Television uses sex educational videos from the past and present to get both parents and kids uncensored reactions. Cineflix Rights has already sold the series to Australia's SBS Network. Meanwhile, Extreme Tribe: the Last Pygmies (3 x 60 minutes, Channel 4) from Renegade Pictures, examines the lives of Mbendjele tribe in the Republic of the Congo through the perspective of filmmaker Livia Simoka. According to a release from Cineflix Rights, both of these series debuted to more than 1 million viewers when they launched on Channel 4.
Image of Spencer's Big 30 courtesy of Gusto Worldwide Media