Girard's The Song of Names to close San Sebastian
The drama starring Clive Owen and Tim Roth will make its international premiere.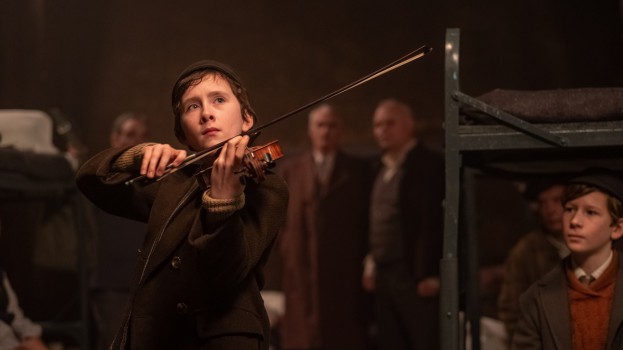 Director François Girard's The Song of Names has been selected to close out the 67th San Sebastián International Film Festival.
Set to world premiere at as part of TIFF's Gala Presentations lineup early next month, the drama starring Clive Owen and Tim Roth will make its international debut out of competition at San Sebastián on Sept. 28, 2019.
Based on Norman Lebrecht's novel of the same name, The Song of Names follows the story of a young violinist who goes missing prior to his public debut and his friend's half-century-long hunt to find him.
The film was penned by Jeffrey Caine and produced by Toronto's Serendipity Point Films and Montreal's Lyla Films, in association with Ingenious Media, Feel Films and Proton Cinema. Producers on the project include Robert Lantos, Lyse Lafontaine and Nick Hirschkorn. It also features an original score from Academy Award-winner Howard Shore (The Lord of the Rings).
In addition to the copro, Louise Archambault's latest feature And the Birds Rained Down ("Il pleuvait des oiseaux") will compete for the festival's Golden Shell. It will also make its world premiere at TIFF, screening as part of the Contemporary World Cinema section.
Elevation Pictures holds the Canadian distribution rights to the film. In April, Sony Pictures Classics acquired the U.S. rights and following that, HanWay Films closed a multi-territory deal for the drama. HanWay Films handles worldwide sales.
Image courtesy of TIFF