CMPA unveils 2019 Indiescreen Awards nominees
Producers behind Kuessipan, The Rest of Us and The Body Remembers When the World Broke Open are up for this year's awards.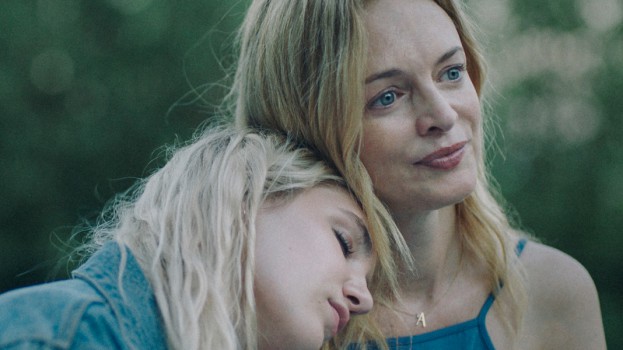 American Woman's Christina Piovesan, Kuessipan's Félize Frappier and Tammy's Always Dying's Jessica Adams are among the producers up for the Canadian Media Producers Association's 2019 Established Producer Award.
Unveiled by the CMPA this morning, Judy Holm from Level 16 and Lori Lozinski from The Body Remembers When the World Broke Open round out the list. Held annually, the prize celebrates a veteran producer who has made significant contributions to the Canadian film sector.
Meanwhile, nominees for the Kevin Tierney Emerging Producer Award, which was renamed last year in honour of the renowned producer, include: Easy Land's Julie Strifler; Katie Nolan and Lindsay Tapscott from The Rest of Us (pictured); Clifton Hill's Kevin Krikst and Fraser Ash; Once Were Brothers: Robbie Robertson and The Band's Lana Belle Mauro; and Raf's Sara Blake.
This year, eligibility for the CMPA's Indiescreen Awards was expanded to include producers with films screening at festivals like the Calgary International Film Festival, the FIN Atlantic International Film Festival and the Vancouver International Film Festival. With the exception of Level 16, all of the films mentioned are part of this year's Toronto International Film Festival.
All told, the winner of the Established Producer title receives $10,000, while the Emerging Producer Award carries a prize of $5,000. Winners will be selected by two national juries and will be honoured at a reception on Sept. 5, 2019 as part of TIFF's opening festivities.
Last year saw The Film Farm's Jennifer Weiss and Simone Urdl (Falls Around Her) walk away with the Established Producer Award and Prowler Films' Caitlin Grabham (Firecrackers) nab the Emerging Producer Award. Additionally, Piovesan was previously up for the 2018 Established Producer Award for her work on Patricia Rozema's Mouthpiece. She also serves as an executive producer on Calvin Thomas and Yonah Lewis' White Lie, which is set to world premiere at this year's TIFF.
Image of The Rest of Us courtesy of TIFF