Canadian Academy names 2019 participants for directors program
Rama Rau, Melanie Oates and Sonia Bonspille Boileau are among the emerging directors to participate in the program's third year.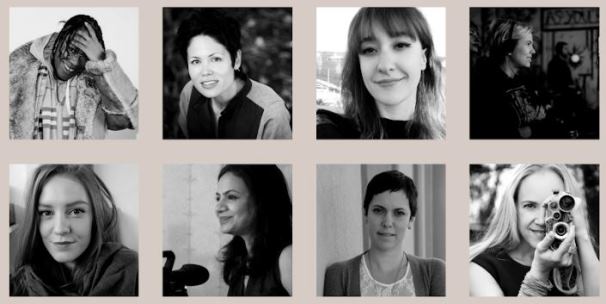 Toronto's Rama Rau and Gatineau's Sonia Bonspille Boileau are among the eight directors selected to take part in the Canadian Academy's Directors Program for Women.
Joining Rau and Bonspille Boileau are Melanie Oates (Fermeuse, NL), whose film Body & Bones is set to world premiere at this year's FIN Atlantic International Film Festival, Lee Filipovski (Oshawa), Cazhhmere (Toronto), Kim Albright (Vancouver) and Yanie Dupont-Hébert (Montreal), as well as Madison Thomas (Winnipeg), a 2018 Telefilm Talent to Watch recipient.
The mentorship program, which was launched in 2017, gives emerging filmmakers an opportunity to participate in workshops, networking events and placements with established directors. The program culminates in the attendance of Canadian Screen Week, leading up to the March 29 broadcast of the Canadian Screen Awards. It was previously titled as the Apprenticeship for Women Directors.
The Academy received more than 200 entries for this year's program, according to CEO Beth Janson in a statement. The directors are selected to showcase Canada's diverse range of talent.
The selection committee for 2019 includes Carole Vivier, former CEO and film commissioner at Manitoba Film & Music; Mark Slone, president of Pacific Northwest Pictures; Christine Haebler, president and producer at Terminal City Pictures; Floyd Kane, Diggstown creator and showrunner and Freddie Films producer; Caroline Habib, New Metric Media VP, development;  David Baeta, Machine Gum executive producer; Bill Evans, Alberta Media Production Industries Association executive director; filmmaker Tracey Deer; Moira Griffin, New Bumper and Paint Productions producer and strategist; and directors Patricia Chica and Wiebke von Carolsfeld.
Sponsors for the program include Netflix (which joined in 2018), RBC Emerging Artists Project, the Canada Media Fund and, new for this year, Pinewood Toronto Studios.
Image (L-R, top to bottom): Cazhhmere, Kim Albright, Lee Filipovski, Madison Thomas, Melanie Oates, Rama Rau, Sonia Bonspille Boileau, and Yanie Dupont-Hébert