NFB ups Teri Snelgrove to producer at Vancouver studio
Snelgrove has served as associate producer with the west coast production unit for seven years, working on documentary and animation projects.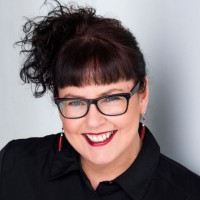 The National Film Board (NFB) has promoted Teri Snelgrove to producer of its BC & Yukon Studio.
Snelgrove served as associate producer of the Vancouver production unit for seven years prior to the promotion. She played a role in the development and production of factual and animated projects, including short docs such as Sandra Ignagni's Highway to Heaven: A Mosaic in One Mile, Christopher Auchter's Now is the Time and Robert Moberg's Way of the Hunter. Her animated credits include Julia Kwan's The Zoo and Hart Snider's Shop Class. Snelgrove graduated from the film/video program at Emily Carr University in 1999.
Earlier this year the NFB appointed John Christou as its director of operations for its English production branch, overseeing all five of its production studios.
The public producer also announced it has hit its production spending target for Indigenous-led works one year ahead of schedule.