New Emily Andras series in the works at Syfy
Andras is attached as showrunner and exec producer to the in-development drama Axeholes.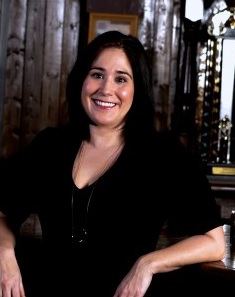 Emily Andras is in development on a new sci-fi series with U.S. network Syfy.
Axeholes (working title) follows a group of comic convention attendees who are transported into the real-life world of their favorite fantasy TV show. From there, the "unequipped party must learn to navigate a dangerous land of profanity-spewing battle axes, sociopathic fairies, disturbingly sensual dragons and a chainmail-bikini-wearing shield maiden as they struggle to find a way back home," said a statement from Syfy.
Andras is attached to the in-development property as showrunner and executive producer.
Axeholes is an expansion of Andras' relationship with Syfy. She is also the showrunner of Calgary-shot drama Wynonna Earp, which airs on Syfy in the U.S and Space in Canada (Space will soon be rebranded as CTV Sci-Fi).
After a lengthy production hiatus, it was confirmed last month that season four of the Melanie Scrofano-fronted series will go ahead. Production on new episodes is expected to begin later this year.
"Emily Andras leads with a distinct voice and tremendous vision. Syfy is committed to Emily's brand of creative storytelling, and we are thrilled to continue our partnership with this project," said Syfy's VP of original coproductions, Josh Van Houdt, in a statement.