Deals: Bell Media, Raven Banner, MK2 l Mile End
Homeland finds a new home with Bell Media, Raven Banner activates Kill Mode for TIFF and MK2 l Mile End picks up a U.K. drama for a fall release.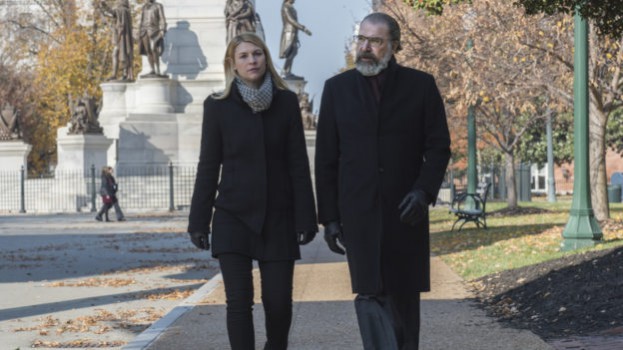 Bell Media
Bell Media has picked up the first-window rights to the final season of Showtime series Homeland (pictured). New episodes will land on Crave beginning Sunday, Feb. 9 at 9 p.m. ET and past seasons are currently available to stream. Bell Media first inked a deal with Showtime in 2015 to stream content on the SVOD, but Super Channel held the first-window rights to the series. Additional exclusive content from Showtime includes On Becoming a God in Central Florida (Aug. 25), Back to Life (Oct. 6), The L Word: Generation Q (Dec. 8) and Bryan Cranston's upcoming legal thriller Your Honor. The streamer hit record-breaking numbers in April, thanks to its deal with HBO, bringing in 2.1 million viewers for the Game of Thrones season eight premiere, as well as 1,000% increase in subscribers.
Raven Banner Entertainment
Toronto distributor Raven Banner Entertainment has acquired the worldwide sales rights to Netherlands sci-fi thriller Kill Mode. The film is written and directed by Thijs Meuwese and follows freedom fighters living in a dystopian world as they attempt to rescue a girl with supernatural abilities. Raven Banner is set to launch sales at the Toronto International Film Festival in September. The deal was brokered by Raven Banner's James Fler, Michael Paszt and Michael Da Silva with film producers Jasper de Vreede and David Grover.
MK2 l Mile End
Montreal distributor MK2 l Mile End has landed the Canadian distribution rights to The Warrior Queen of Jhansi. The U.K. drama is co-written and directed by Swati Bhise and tells the story of Lakshmibai, a queen who lived under British rule in India in the 1850s. Bhise co-wrote the script with Olivia Emden and Devika Bhise, who also serves as executive producer. Roadside Attractions holds the U.S. distribution rights. The film is set for a theatrical release this fall. MK2 l Mile End recently promoted Ariane Giroux-Dallaire to head of distribution.