Bunker drama Survival Box sees the light of day through LevelFILM deal
The post-apocalyptic thriller, which counts Jonathan Ahee and Cinespace VP Jim Mirkopoulos among its executive producers, opens today at Toronto's Carlton Cinema.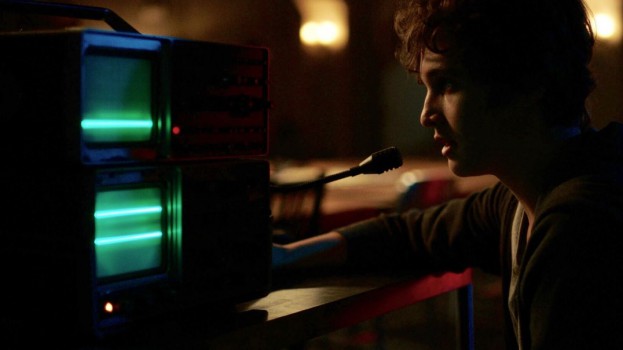 When director/producer William Scoular began trying to figure out how to make the post-apocalyptic drama Survival Box, he knew he'd need a bunker. He also knew the man to turn to.
"Jim Mirkopoulos is about the only guy on the planet you can call up, ask about a bunker, and get the response: 'I've got three. What kind are you looking for?'" recalls Scoular. This is but one of the creative moves that Scoular and the production team took to bring the film – about seven teenagers who get trapped in an underground bunker after the blast doors unexpectedly close – to life.
Cinespace VP Mirkopoulos later pulled some strings with NBCUniversal that allowed the low-budget Canadian feature to use the enormous set from its Syfy drama 12 Monkeys. This also represents the first time Mirkopoulos has been credited as an executive producer on a project.
Throughout production, there were a number of innovative collaborations that helped move things along. The producers worked with York University on an initiative that allowed Survival Box to use York's AMPD Motion Media studio in exchange for on-set job shadowing opportunities to York University film students. In addition, film technicians union NABET-700 UNIFOR helped by lending union funds (to a non-union project) against Canadian tax credits to help the producers finance post-production.
Jonathan Ahee, the former president of NABET 700-M UNIFOR, also served as an executive producer on the project, alongside Bruno Marino, John Stead and Byron Wong. Tristan Tsvetanov is co-executive producer. Associate producers are Natalie Aziz, Saad Siddiqui and Alfred Wirth.
With production completed by the end of summer 2017, the producers next lined up a Canadian distribution deal with levelFILM. The film begins a week-long run at Toronto's Carlton Cinema Friday, Aug. 16. The theatrical run may be extended depending on box-office performance. Following its theatrical window, the film will become available on VOD via Apple, Rogers and Shaw on Sept. 3.