Parkland Entertainment picks up Shelagh McLeod's Astronaut
The U.K.-based distributor plans to release the drama theatrically in the U.K. and Ireland next year.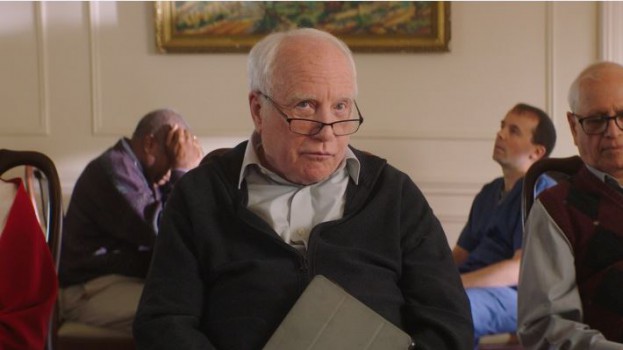 Parkland Entertainment has acquired the U.K. and Ireland distribution rights to Shelagh McLeod's Astronaut.
Written and directed by McLeod, whose acting credits include Peak Practice and Doctors, the space drama marks her first feature-length film as a writer and director.
Produced by Buck Productions CEO Sean Buckley (Merchants of the Wild) and Jessica Adams (The Space Between), the film follows a widower (played by Richard Dreyfuss) who attempts to win a competition to go to space. Executive producers on Astronaut include Aqute Media's Berry Meyerowitz and Jeff Sackman.
U.K.-based Parkland Entertainment, the distribution arm of production and sales company Parkland Pictures, told Playback Daily that it is currently planning a theatrical release for the film in both territories for next year.
Buck optioned the rights to Astronaut in March 2017. In addition to winning the title of Best Canadian project at the Junior Entertainment Talent Slate (JETS) Co-Production Pitch Competition at the Berlin International Film Festival, the film was also previously selected by the Independent Filmmaker Project (IFP) for IFP Week's No Borders International Co-Production Market.
Financed by Telefilm Canada, production wrapped on the feature last year in Hamilton, ON. This June, the film made its world premiere at the Edinburgh International Film Festival, receiving a nomination for the festival's 2019 Audience Award.  Most recently, Astronaut screened in two theatres in Canada, earning a total of $3,137 at the domestic box office. In addition to Dreyfuss, the drama also stars Colm Feore, Lyriq Bent, Krista Bridges, Richie Lawrence and Graham Greene.