VIFF unveils its 2019 Canadian lineup
Andrew Huculiak's Ash, Rodrigue Jean's The Acrobat and the directorial debut of Anthony Shim are among the festival's world premieres.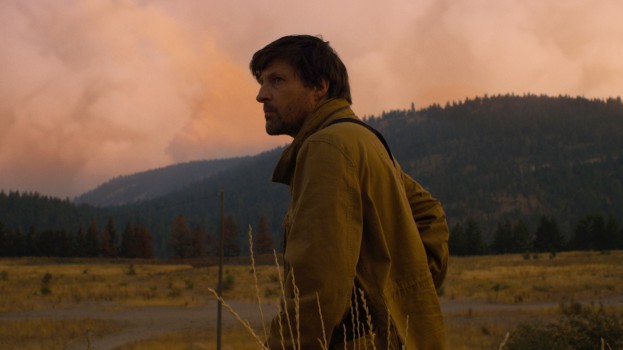 A raft of Canadian films will have their world bows at the Vancouver International Film Festival (VIFF), which has revealed its BC Spotlight, True North and Future//Present film series.
Among the world premieres under the BC Spotlight program, also known as Sea to Sky, are Andrew Huculiak's sophomore feature Ash (pictured); Charles Wilkinson's documentary Haida Modern; Ying Wang's doc The World is Bright; the first narrative feature from Marie Clements, Red Snow; and Daughter, the directorial debut of Anthony Shim.
Julia Ivanova's documentary My Dads, My Moms and Me will also screen as part of the program alongside two features previously announced for the TIFF lineup, The Body Remembers When the World Broke Open, directed by Elle-Máijá Tailfeathers and Kathleen Hepburn and Raf, directed by Harry Cepka.
Rodrigue Jean's The Acrobat and Ryan McKenna's Cranks will world premiere under the True North film series, alongside the North American premiere of Sophie Bédard Marcotte's L.A. Tea Time. The program features a number of TIFF selections, including Louise Archambault's And the Birds Rained Down; Joey Klein's Castle in the Ground; Albert Shin's Clifton Hill; Sanja Živković's Easy Land; Alanis Obomsawin's Jordan River Anderson, the Messenger; Zacharias Kunuk's One Day in the Life of Noah Piugattuk; and Yonah Lewis and Calvin Thomas' White Lie.
Monia Chokri's Cannes winner La femme de mon frère ("A Brother's Love") also joins the program alongside John Walker's Assholes: A Theory; Conviction, directed by Nance Ackerman, Ariella Pahlke and Teresa MacInnes; Dan Popa's Symphony in Aquamarine; Johnny Ma's To Live to Sing; and Jason DaSilva's When We Walk.
Ramin Fahrenheit's Killer Queen and Fabián Velasco and Miloš Mitrovič's Tapeworm are the two world premieres among the Future//Present film series lineup. The program also includes Canadian premieres for Sofia Bohdanowicz and Deragh Campbell 's MS Slavic 7 and Grace Glowicki's Tito, as well as the North American premiere of DANNY, directed by Aaron Zeghers and Lewis Bennett. Rounding out the lineup is Kazik Radwanski's Anne at 13,000 ft., Heather Young's Murmur and Matthew Rankin's The Twentieth Century.
VIFF runs from Sept. 26 to Oct. 11, 2019.
Image courtesy of VIFF