In Brief: It Must Be Heaven joins TIFF '19 lineup
Plus, eOne hires a former BBC Worldwide exec for its Latin America sales team and NSI launches NSI New Northern Voices.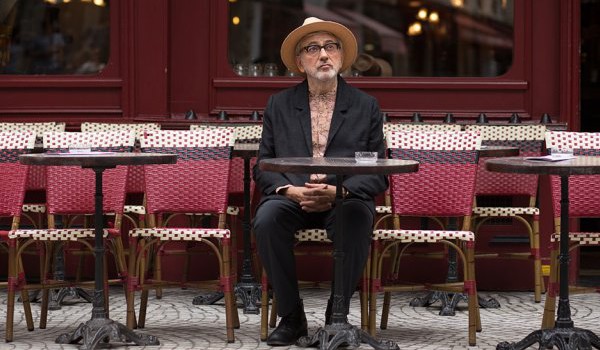 TIFF adds Suleiman's It Must Be Heaven to Masters program

The Toronto International Film Festival (TIFF) has tapped copro It Must Be Heaven (Canada/ France/Qatar/Germany/Palestine/ Turkey) for its Masters program. Making its North American debut in the lineup alongside the world premiere of Alanis Obomsawin's Jordan River Anderson, The Messenger, the Montreal- and Mirabel-shot dark comedy follows a man who escapes Palestine for a fresh start. But as he travels to different cities, he soon discovers parallels between these new places and his homeland. Written and directed by Palestinian filmmaker Elia Suleiman, the feature previously picked up  $722,430 (€450,000) from Eurimages last year. Additionally, It Must Be Heaven recently screened at this year's Cannes Film Festival, nabbing a special mention in the festival's the feature film category. TIFF runs from Sept. 5 to 15, 2019.
eOne hires former BBC exec to Latin America sales role
Entertainment One has hired former BBC Worldwide exec David Hanono as VP of sales, Latin America. Hanono will be based in Miami to boost the company's sales presence in the region and will oversee sales of eOne's film and TV slate across linear and non-linear platforms. He will report to Dan Loewy, eOne's EVP, Americas, international division. Hanono previously oversaw BBC Worldwide's content sales in Latin America. He has also served in roles at Univision, Lucent Technologies and NEC. eOne recently hired Alex Oe to its international sales team to oversee its expansion into the Asian market.
NSI launches NSI New Northern Voices
The NSI has unveiled NSI New Northern Voices, a new full-time, four-week pilot program aimed at northern Manitoba residents aged 18 and up. Run in association with University College of the North (UCN), the initiative offers up to 10 students the chance to learn more about media-based storytelling, with each participant creating a short film based on stories they will develop through the course. Based in The Pas, MB, the program is scheduled to run from Sept. 23 to Oct. 18, 2019. The program is led by program manager Ursula Lawson, associate program manager Kaya Wheeler and Indigenous programs and administrative assistant Sarah Simpson-Yellowquill. Jordan Wheeler, Shane Belcourt, Erica Daniels, Kim Wheeler and Charlene Moore will all assist with delivering the course.
The deadline to apply to NSI New Northern Voices is Aug. 29, 2019 at 5 p.m. Central Time. In addition to UCN, sponsors include Stantec, Telefilm Canada, Corus Entertainment, Super Channel, CBC Gem, Manitoba Film & Music, the DGC, the City of Winnipeg, the Winnipeg Arts Council and Manitoba Sport, Culture & Heritage.
Image: It Must Be Heaven, courtesy of TIFF
With files from Kelly Townsend