Behind the launch of Stephen Ellis, Clark Bunting's BirdDog
A closer look at the content and distribution strategy behind the new factual prodco and how the producers will take advantage of their broadcast and digital experience.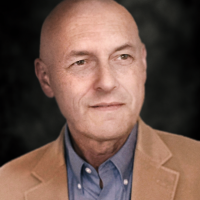 Stephen Ellis (pictured, right) and Clark Bunting (pictured, below) want to do things a little differently with their new factual-focused production company, BirdDog Media Ventures.
As the name may suggest, BirdDog is a hybrid, marrying the strengths of broadcast and digital demands to best appeal to the global market, the producers told Playback Daily.
The factual prodco, launched earlier this month, was created to capitalize on what Ellis refers to as the "renaissance of factual," which has been propelled by deep-pocketed streaming services and the need to fill their vast content pipelines.
BirdDog aims to take full advantage of the competitive playing field, with plans to distribute their content in a digital and broadcast cross-platform strategy to maximize the potential for consumer engagement.

Both producers already come with strong connections to global broadcasters. Bunting served as president and general manager of the U.S. Discovery Channel where he worked for more than two decades, while Ellis has a long history of producing factual content in Canada. With BirdDog they now plan to take that breadth of experience to appeal to global streaming services.
The pair also have a long work history together. They forged a more formal partnership in 2017 with the launch of Digital Circus Media, led by David Wheeler, but their collaborative history goes back more than two decades when Ellis produced natural history content for Discovery Channel and Animal Planet.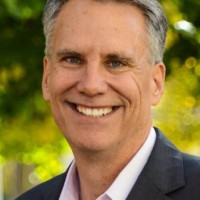 The company's initial development slate largely focuses on natural history, science and technology, to "converge their strengths," according to Ellis. They are currently developing both series and feature-length specials. Ellis and Bunting currently anticipate greenlight announcements to come in the fall.
They also plan to leverage their knowledge of the digital space. One of the projects on their slate is an interactive history series that follows a "what if" narrative, allowing viewers to explore potential outcomes from significant events in the past.
The producers see the launch as an opportunity to take advantage of Canada's diverse range of voices, as well, which they say are primed to cater to a global market with widening tastes. Bunting gives the success of U.S.-produced documentary Free Solo as an example of how the worldwide factual demand is changing. "It speaks to the health of documentaries as a whole, as those genres begin to broaden and that content bandwidth begins to get more varied and diverse," he says. "If somebody told me two years ago that a film about rock climbing would have a shot at [an Academy Award], I would have said, 'I don't think so.'"