Radwanski's latest to debut in TIFF's Platform program
Anne at 13,000 ft. is the first Canadian feature selected for Platform since 2016 and will have its world premiere at the festival.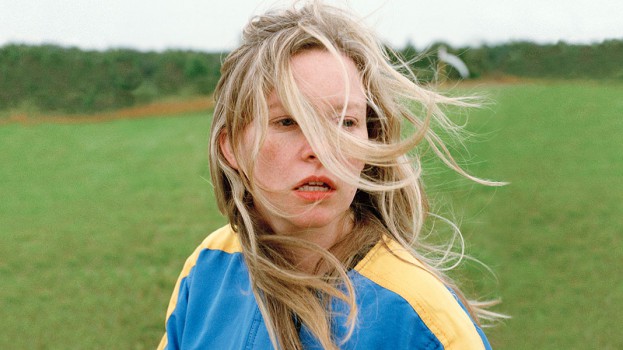 The Toronto International Film Festival has selected Kazik Radwanski's third feature film, Anne at 13,000 ft. (pictured), to world premiere in its 2019 Platform program.
The film is produced by Radwanski's Medium Density Fibreboard Films banner and U.S. prodco Maudit Films. It stars Deragh Campbell as a troubled young woman who struggles with professional and social encounters in daily life. Cast members include director and Zapruder Films producer Matt Johnson, Dorothea Paas and Lawrene Denkers.
This marks the first time a Canadian feature has been selected for TIFF's Platform program since 2016. Films selected under the program, which recognizes bold directorial and artistic vision, will compete for a $20,000 prize, determined by a jury.
This is the second time Radwanski will world premiere a feature at TIFF. His sophomore film How Heavy This Hammer premiered in the Contemporary World Cinema program in 2015. His debut feature, Tower, made its North American bow at TIFF in 2012 in the Discovery program. The director has also screened a number of short films at the festival, including Scaffold in 2017.
The Platform program will open with the world premiere of Sarah Gavron's Rocks (U.K.), which is the British filmmaker's follow-up from the 2015 drama Suffragette. Among the program's world premieres is Alice Winocour's Proxima (France/Germany). Winocour was last at TIFF in 2015 where she premiered her film Disorder.
Rounding out the world premieres are Federico Veiroj's Uruguay/Argentina/Germany copro The Moneychanger ("Así Habló El Cambista"), Julie Delpy's My Zoe (Germany/France), Paula Hernández's Argentina/Uruguay copro The Sleepwalkers ("Los Sonámbulos"), Darius Marder's Sound of Metal (U.S.), Anthony Chen's Wet Season (Singapore/Taiwan) and David Zonana's Workforce ("Mano De Obra"; Mexico)
The program closes with the international premiere of Pietro Marcello's Martin Eden (Italy/France).
TIFF runs from Sept. 5 to 15, 2019.
Image courtesy of TIFF