Peacock Alley to produce YA series for Netflix
Tiny Pretty Things is now in production in Toronto and will star Canadian actors Lauren Holly and Jess Salgueiro (pictured).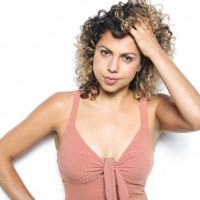 Netflix has commissioned a new YA series, Tiny Pretty Things, coproduced by Peacock Alley Entertainment and now in production in Toronto.
The 10 x 60-minute series is based on the book by Sona Charaipotra and Dhonielle Clayton, which follows a group of ballet students competing at an elite academy. It was adapted to the screen by Michael MacLennan (Bomb Girls, The Bletchley Circle: San Francisco), who also serves as showrunner and executive producer.
Tiny Pretty Things is produced by Peacock Alley and L.A.-based prodcos Insurrection Media and Mojo Films. Peacock Alley president Carrie Mudd serves as executive producer alongside Insurrection Media's Kiliaen Van Rensselaer, Jordanna Fraiberg and Deborah Henderson and Mojo Films' Gabrielle Neimand. Insurrection Media holds the rights to the book and had developed the project with publisher HarperCollins for a year before Netflix commissioned the series.
Canadian actors among the main cast include Lauren Holly (Designated Survivor), 2018 TIFF Rising Star Jess Salgueiro (Letterkenny, The Boys) and Brennan Clost (The Next Step). Rounding out the cast are Kylie Jefferson (Davido's Fall), Casimere Jollette (Code Black), Daniela Norman (Cats), Michael Hsu Rosen (Jessica Jones), Damon J. Gillespie (Rise), Bayardo De Murguia (Shooter), Barton Cowperthwaite (Fosse/Verdon) and Tory Trowbridge.
The series is set to premiere on Netflix in 2020.