Vincenzo Natali's latest to world premiere at Fantastic Fest
The Texas festival will also host the world premiere of Super Channel original documentary Nail in the Coffin: The Fall and Rise of Vampiro.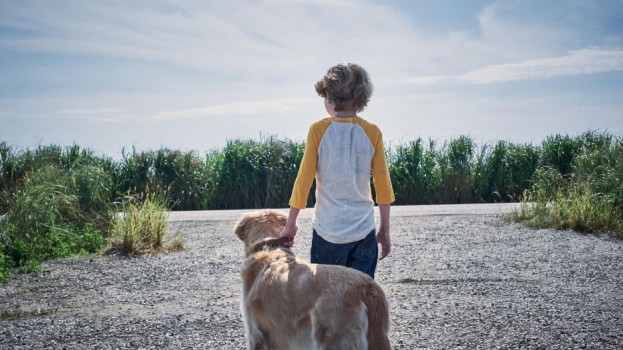 Director Vincenzo Natali is taking his upcoming Netflix feature In The Tall Grass (pictured) to Texas for its world premiere at Fantastic Fest.
The feature, written and directed by Natali, is an adaptation of the novella penned by Stephen King and his son Joe Hill, which follows two young siblings who get trapped in a field of tall grass after responding to a cry for help. It is produced by Toronto's Copperheart Entertainment and L.A.-based prodco Mosaic.
Super Channel original documentary Nail in the Coffin: The Fall and Rise of Vampiro will also have its world premiere at the fest. Directed by Raven Banner managing partner Michael Paszt and produced by Hangar 18 Media, the doc examines the life of Canadian professional wrestler Vampiro and his transition to management of Lucha Libre AAA in Mexico. Pasha Patriki, Bruno Marino, Maye Ornelas serve as producers. Raven Banner handles international sales and holds Canadian distribution rights.
Two additional Canadian features will have their Texas premieres at the festival: Happy Face and Come to Daddy. Happy Face, directed by Alexandre Franchi and written by Franchi and Joëlle Bourjolly, follows a handsome teenager who infiltrates a support group of people with disfigurements to find a way to connect with his cancer-stricken mother. It previously premiered at Slamdance in 2018.
New Zealand/Canada/Ireland copro Come to Daddy tells the story of a man who journeys to meet his estranged father after receiving a letter from him. The film, which counts Scythia Films' Daniel Bekerman as a producer, premiered at the Tribeca Film Festival earlier this year.
The festival will also screen the world premiere of a restoration of Michael Rubbo's 1985 children's' film The Peanut Butter Solution.
Fantastic Fest runs from Sept. 19 to 26.
Image courtesy of Netflix