Louise Archambault feature nabs in-competition slot at San Sebastian
And the Birds Rained Down will screen in the Spanish festival's Official Selection program following its world premiere at TIFF in September.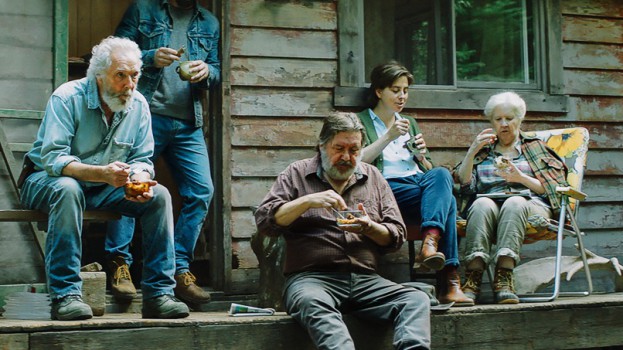 After its world premiere at TIFF next month, Louise Archambault's And the Birds Rained Down ("Il pleuvait des oiseaux") will head to Spain for an in-competition screening at the San Sebastián International Film Festival.
The festival announced Friday that Archambault's third feature will compete for the prestigious Golden Shell in its Official Selection program.
Also competing in the category is James Franco's Zeroville (U.S.), Guillaume Nicloux's The Kidnapping of Michel Houellebecq (France), José Luis Torres Leiva's Death will Come and Shall Have Your Eyes (Chile), Ina Weisse's The Audition (Germany), Adilkhan Yerzhanov's A Dark, Dark Man (Kazakhstan) and David Zonana's Workforce (Mexico). Previously announced titles The Endless Trench, A Thief's Daughter and While At War will also participate in the Official Selection program.

The San Sebastián screening will come after Archambault's feature premieres in TIFF's Contemporary World Cinema program alongside Canadian titles such as Sophie Deraspe's Antigone, Calvin Thomas and Yonah Lewis' White Lie, Amy Jo Johnson's Tammy's Always Dying, Kire Paputts' The Last Porno Show and Joey Klein's Castle in the Ground.

Produced by Montreal's Les Films Outsiders and distributed in Quebec by MK2 | MILE END, the film is based on the novel of the same name by author Jocelyne Saucier. It tells of story of three aging hermits whose defiant need to live independently is increasingly endangered by nature and old age. The project is financially backed by SODEC, Telefilm and the Harold Greenberg Fund.
Familia, the debut feature from Archambault, was named Best Canadian First Feature Film at TIFF in 2005. Her sophomore feature Gabrielle (2013) was Canada's pick for best foreign-language film at the Oscars.

San Sebastián festival runs from Sept. 20 to 28.