Deals: Blue Ant, Gusto, Kew Media
Love Nature 4K expands in Asia, DNA Dinners lands another U.S. distributor and Kew Media reveals the global success of Leaving Neverland.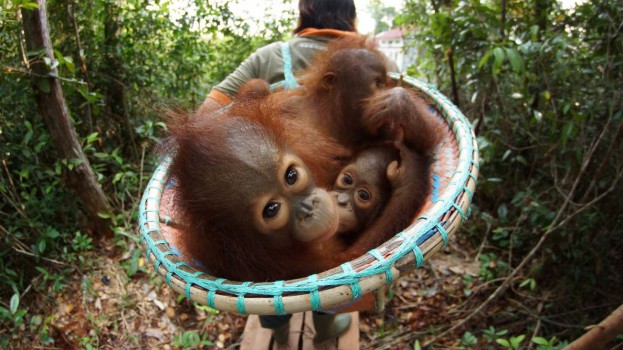 Blue Ant Media
Toronto's Blue Ant Media has inked deals in Vietnam, Hong Kong and Indonesia to expand its channel Love Nature 4K's footprint in Asia. The channel signed three carriage deals with pay TV operator Vietnam Cable Television Corporation to launch on linear channels VTVcab and Viettel in mid-August and VOD service VNPT Media on Sept. 1. The channel has also joined Hong Kong's SVOD service nowTV and Indonesian streamer Vidio. Love Nature 4K, which commissions series such as Orangutan Jungle School (pictured), is a joint venture between Blue Ant Media and the Smithsonian Channel. It made a major expansion in Europe back in 2018.
Gusto Worldwide Media
U.S.-based SVOD UP Faith & Family has picked up the rights to Gusto Worldwide Media's DNA Dinners. The deal also includes nine holiday specials, with titles such as Spencer's BIG Holiday, Bonacini's Italian Christmas, Flour Power: Twists on Classics and One World Kitchen: Bakes the Holidays. This marks the first time the faith-based streamer will provide food programming to its subscribers, according to a release from Gusto. DNA Dinners was recently picked up the U.S. channel Ovation TV to stream on its Journy app. Last month Gusto sold an additional 190 hours of programming to Z Living Network.
Kew Media Distribution
Kew Media's U.K. distribution arm has sold the HBO and Channel 4 documentary Leaving Neverland to every territory in the world, excluding China, according to a new release. The documentary, which examines sexual abuse allegations against Michael Jackson, has been sold to broadcasters in more than 194 countries. International channels include Discovery Nove Italy, NRK Norway, Network 10 Australia, Channel One Russia, M-Net Africa, Yes Israel and Fox Networks Group Asia. Kew Media Distribution picked up the rights to a few documentaries this spring, including Laurel Canyon, Cleanin' Up the Town: Remember Ghostbusters and The Amazing Jonathan Documentary.