TFO names Eric Minoli interim president and CEO
Minoli assumes the post on Aug. 17 following the departure of Glenn O'Farrell.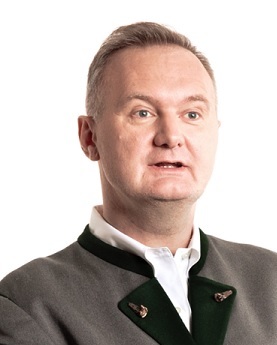 Eric Minoli will assume the role of interim president and CEO at Groupe Média TFO following the departure of Glenn O'Farrell later this month.
The appointment comes one month after TFO announced that O'Farrell, who led the Ontario-based French-language content company for nine years, would step down from the role on Aug. 16. O'Farrell is leaving the post to become CEO at OLHI – OmbudService for Life and Health Insurance.
Minoli has been with TFO for more than 12 years, most recently serving as VP and COO. During his tenure, he has also served in other roles including VP of technologies and optimization, and chief of logistics.
He was part of the team that launched TFO's award-winning Virtual World Laboratory (also known as the LUV Studio) in 2016. The studio, which uses the latest software and tech from the gaming world with more traditional production methods, has allowed TFO to build out its production and distribution business. Last year, TFO for the first time opened up the LUV Studio to third-party productions.
One of Minoli's main responsibilities in the new role is to implement TFO's 2019-2022 strategic plan. In addition, TFO said in a statement that Minoli will travel across French Ontario to speak with Franco-Ontarian communities and the education community this fall.