TIFF sets Filmmaker Lab, Rising Stars and Pitch This! participants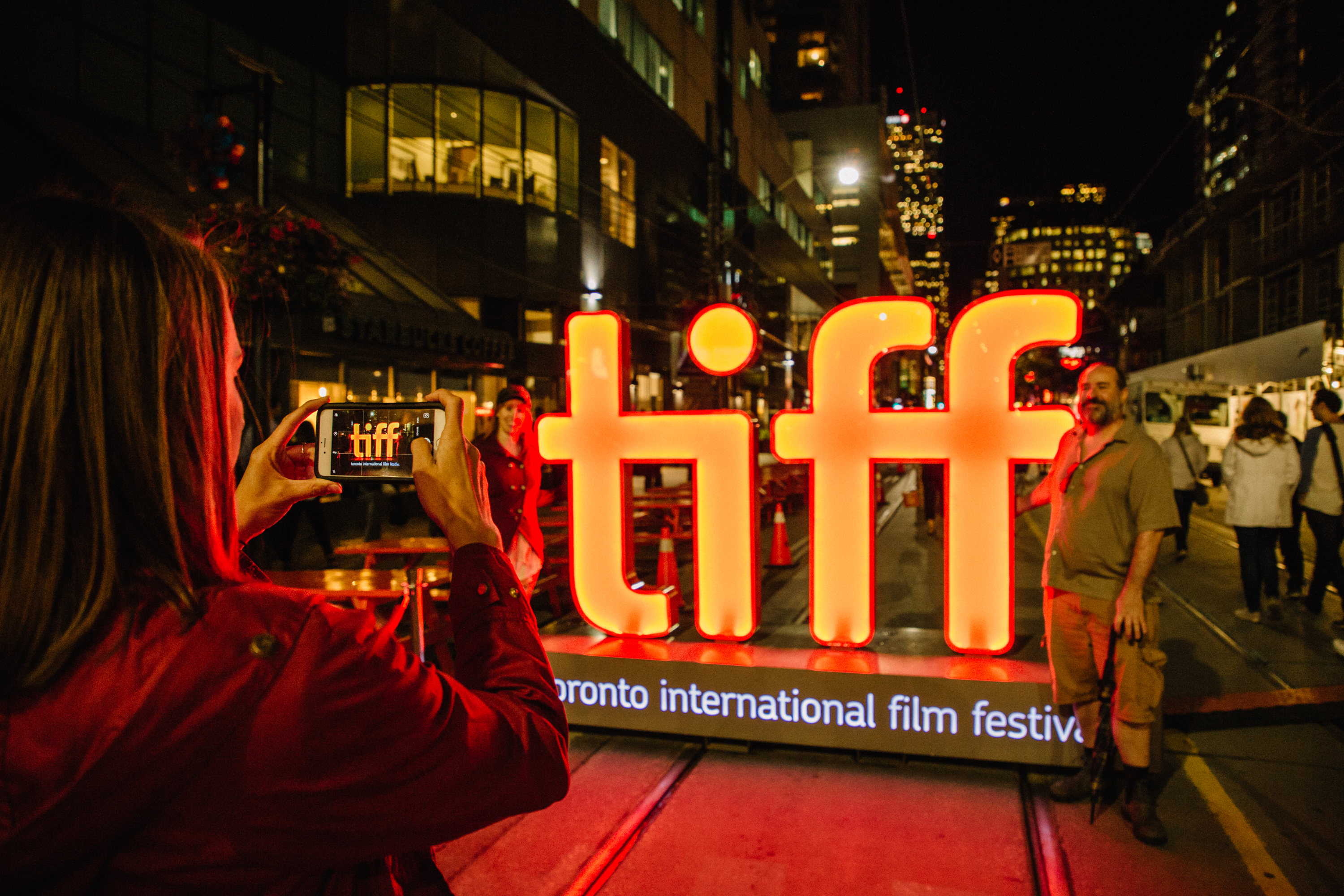 The festival also announced the six female creators set for its new year-long TIFF Talent Accelerator.
On Wednesday, the Toronto International Film Festival unveiled its latest crop of talent, selecting Canadian filmmakers like Drew Lint (M/M) and Aisling Chin-Yee (The Rest of Us) for its annual Filmmaker Lab and introducing the inaugural class for its TIFF Talent Accelerator.
Now in its 16th year, the TIFF Filmmaker Lab brings 10 Canadian and 10 international directors together over the course of four days, giving participants the opportunity to learn from various film professionals and access to the festival.
In addition to Lint (Ontario) and Chin-Yee (Quebec) –  the latter of which will have her feature film directorial debut The Rest of Us world premiere at TIFF –  this year's recipients include: Joseph Amenta (Ontario, Cherry Cola); Playback 5 to Watch Karen Chapman (Ontario, Walk Good); Sofia Bohdanowicz (Ontario, Never Eat Alone); Nicole Dorsey (Ontario, Arlo Alone); Martin Edralin (Ontario, Emma); Samantha Pineda Sierra (British Columbia, Happiness); Geoff Redknap (British Columbia, The Unseen); and Charlie Tyrell (Ontario, Hamburger), whose short My Dead Dad's Porno Tapes was previously shortlisted for the 91st Academy Awards Documentary Short Subject category. Dorsey's feature Black Conflux will world premiere alongside The Rest of Us in TIFF's Discovery Section.
International participants set for the program include Andreas Bøggild Monies (Denmark); Silvina Schnicer (Argentina); Abbesi Akhamie (USA); Cyril Aris (Lebanon); Chema García Ibarra (Spain); Beza Hailu Lemma (Ethiopia); Jennifer Peedom (Australia); Johanna Pyykkö (Norway); Maya Vitkova-Kosev (Bulgaria); and Charles Williams (Australia).
Meanwhile, TIFF Talent Accelerator offers six female creators a customized, year-long development experience – a new program made possible by TIFF's Share Her Journey fundraising campaign, according to a press release.
Both Chapman and Bohdanowicz, who are part of TIFF's 2019 Filmmaker Lab cohort, have been tapped for the program's directing stream. Producers set for the accelerator include Melissa Coghlan (Back in Time for Dinner) and Shasha Nakhai (Take Light); while Lisa Jackson (Intemperance) and Jasmin Mozaffari (Firecrackers) are part of the initiative's writing section. Last year saw Mozaffari's feature debut Firecrackers make its world premiere at the festival.
Elsewhere, the festival announced the six finalists for its Telefilm Canada's Pitch This! Competition, as well as its annual Rising Stars.
Filmmakers set to Pitch This! include Jorge Thielen Armand and Rodrigo Michelangeli with their project La Cercania; Geneviève Dulude-De Celles, Sarah Mannering and Fanny Drew's Blue Flower ("Fleur bleue"); Lauren Grant, Lisa Rideout and Ashley Cooper's documentary What Night Taught Her; Kristy Neville and Natalie Urquhart's Paying For It; Kathleen Jayme, Michael Grand, James Brown's documentary Worst Team Ever; and finally, Epochal from Rodrigo Barriuso and Kyah Green. Via the competition, these six teams will have six minutes to pitch their feature-film idea to a live audience as well as a jury of professionals, with the winning team receiving $15,000 towards their project's development.
Finally, TIFF's 2019 Rising Stars program picked Vancouver's Kacey Rohl (The Magicians), Mikhaïl Ahooja (Fabuleuses), Nahéma Ricci (Ailleurs) and Shamier Anderson (Wynonna Earp), as the most exciting up-and-coming homegrown talent to watch. Rohl stars in TIFF Canadian selection White Lie, while Ahooja appears in The Twentieth Century in the Midnight Madness lineup and Ricci is in Antigone.
Telefilm Canada's Pitch This! Will take place on September 8 at the Glenn Gould Studio. The full industry jury will be announced at a later date. Additionally, TIFF will unveil its four international Rising Stars on August 15.
The 44th festival goes from September 5 to 15, 2019.
Photo credit: Connie Tsang / Courtesy of TIFF