TIFF '19: Clifton Hill, Blood Quantum among world bows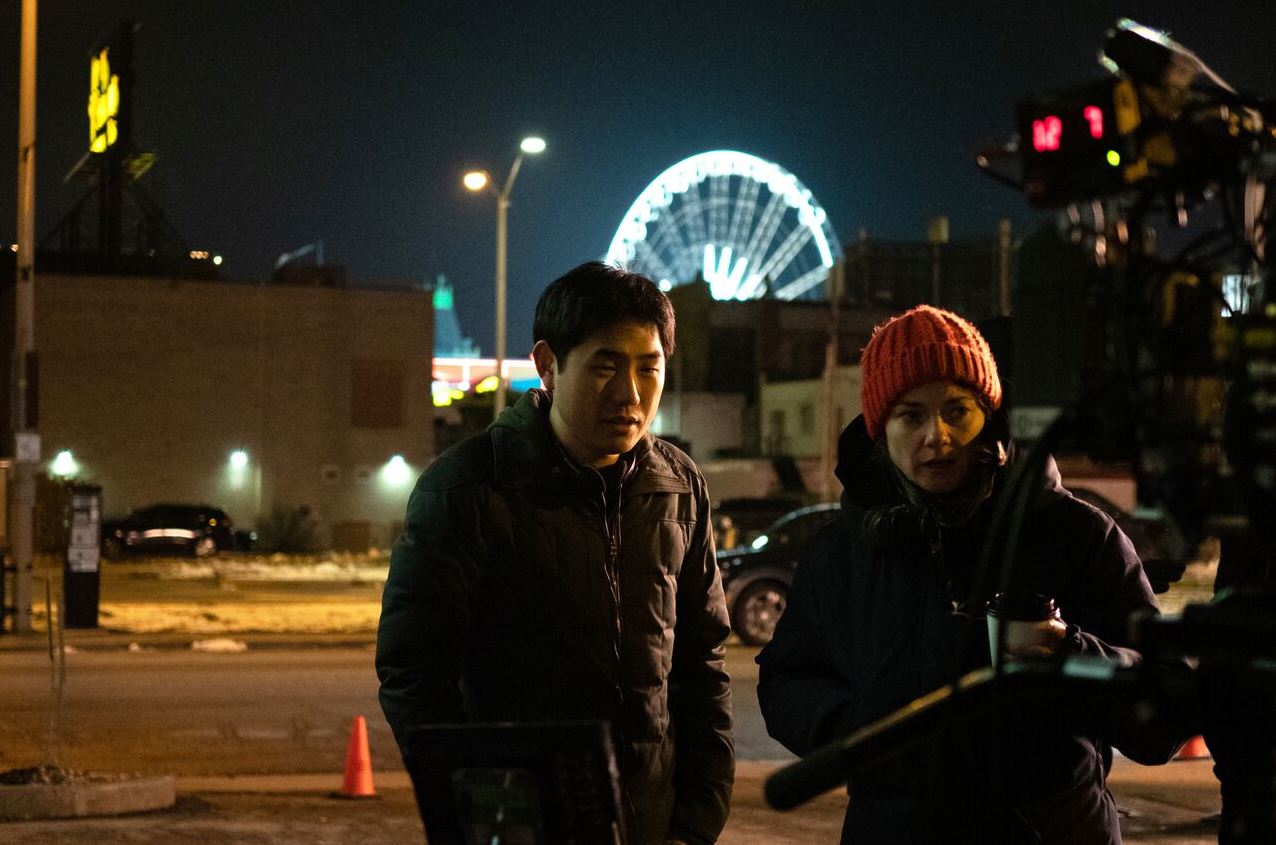 Titles from Albert Shin, Amy Jo Johnson and Jeff Barnaby are part of the Canadian features set for the fest.
TIFF has added features from Albert Shin, Amy Jo Johnson, Alanis Obomsawin and Jeff Barnaby to its 2019 Canadian roster.
Announced ahead of its Canadian press conference, this year's lineup includes a total of 26 Canadian feature films, with 22 projects making their world debuts. All told, TIFF's 2019 selections include seven first features, 13 films from alumni, five projects from Indigenous filmmakers and teams and sees almost 50% coming from women directors. Previous titles announced to world premiere at TIFF include David Foster: Off the Record, Once Were Brothers: Robbie Robertson and The Band and The Song of Names.
Screening alongside Atom Egoyan's Guest of Honour in the Special Presentations program is Shin's latest feature Clifton Hill, which will make its world premiere. Directed by Shin and co-written with James Schultz, the drama follows a woman who returns to her hometown in Clifton Hill, Niagara Falls and becomes obsessed with fragmented memories of a kidnapping she claims to have witnessed as a child. Shin's credits In Her Place and The Stone Speakers (Canada/Bosnia and Herzegovina) both previously premiered at TIFF.
The TIFF Docs category also features a total of three world premieres from Canadian filmmakers like There's Something in the Water from Ellen Page and Ian Daniel, Coppers from Alan Zweig and This Is Not a Movie from Yung Chang. Alanis Obomsawin's documentary Jordan River Anderson, The Messenger, will also world bow in the Masters section.
Meanwhile, in the Discovery program, Aisling Chin-Yee's feature film directorial debut The Rest of Us is set to world premiere alongside Nicole Dorsey's Black Conflux; Sanja Zivkovic's Easy Land; Myriam Verreault's Kuessipan; Heather Young's Murmur; and Harry Cepka's Raf. Both Chin-Yee and Dorsey will take part in TIFF 2019 Filmmaker Lab. Additionally, Young's Murmur, was among Telefilm Canada's 2018 Talent to Watch recipients, representing Nova Scotia.
Canadian films also selected to world premiere in TIFF's Contemporary World Cinema section include: Sophie Deraspe's Antigone; Louise Archambault's And the Birds Rained Down ("Il pleuvait des oiseaux"); Calvin Thomas and Yonah Lewis' White Lie; Johnson's second feature Tammy's Always Dying; Kire Paputts' The Last Porno Show; and Joey Klein's Castle in the Ground.
Co-directors Elle-Máijá Tailfeathers and Kathleen Hepburn's The Body Remembers When the World Broke Open from Vancouver's Experimental Forest Films, Vancouver-based Violator Films and Norway's Film Farms will also make its North American premiere in the category. The drama –which follows a chance encounter between two Indigenous women who come from different experiences as they navigate the aftermath of domestic abuse – previously made its world premiere in the Berlin International Film Festival's Generation 14plus section.
Finally, this year's Midnight Madness section features two Canadian films, Matthew Rankin's The Twentieth Century and Barnaby's Blood Quantum – which serves as Midnight's opener.
Written and directed by Barnaby, Blood Quantum is produced by Prospector Films' John Christou and Rob Vroom. The film, which marks the writer/director's second feature following Rhymes for Young Ghouls, which premiered at TIFF in 2013. Blood Quantum takes place on a Mi'gmaq reserve where its Indigenous inhabitants are the only ones immune from a zombie plague. Last month, AMC Networks-owned horror streaming service Shudder picked up the U.S., U.K., Ireland, Australia and New Zealand rights to the film.
Also, joining David Foster: Off the Record in its Special Events lineup is Zacharias Kunuk's One Day in the Life of Noah Piugattuk, which is making its North American premiere.
Additionally, 17 Canadian shorts will world premiere as part of TIFF's Short Cuts. Among them is Ariane Louis-Seize's The Depths, Joseph Amenta's Flood, Daniel Cockburn's God's Nightmares (Canada/U.K.), Sandra Ignagni's Highway To Heaven, Thea Hollatz's Hot Flash, Sofia Banzhaf's I Am in the World as Free and Slender as a Deer on a Plain, Anna Maguire's It's Nothing, Emilie Mannering's Jarvik, Renuka Jeyapalan's Life Support, Karen Chapman's Measure, Carol Nguyen's No Crying At The Dinner Table, Christopher Auchter's Now is the Time, Aaron Poole's Oracle, Theodore Ushev's The Physics of Sorrow, Pier-Philippe Chevigny's Rebel, Asia Youngman's This Ink Runs Deep and Karen Moore's Volcano.
Projects making their North American debuts include Brandon Cronenberg's Please Speak Continuously And Describe Your Experiences As They Come To You, Alexandre Dostie's I'll End Up in Jail and Chloé Robichaud's Delphine.
Five Canadian shorts will also screen as part of the Wavelengths section, with three set to world premiere, while two make their North American debuts. 2008 from Blake Williams, Annie MacDonell's Book of Hours and Ryan Ferko's Hrvoji, Look at You From the Tower (Canada/Serbia/Croatie/La Slovénie) will world premiere. North American debuts include Miryam Charles' Second Generation and Gabino Rodríguez and Nicolás Pereda's My Skin, Luminous ("Mi Piel, Luminosa," Mexico/Canada).
The 44th festival goes from Sept. 5 to 15, 2019.