A71 boards Between Waves
The sci-fi feature, directed by Virginia Abramovich, picked up additional funding from Telefilm for post-production.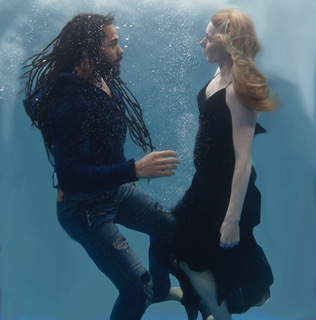 A71 Entertainment has picked up the Canadian distribution rights to the sci-fi feature Between Waves, the directorial debut of Virginia Abramovich.
Production has already wrapped on the feature, which was filmed in Toronto and São Miguel, an island off the coast of Portugal, in spring 2019. Between Waves is produced by Alex Jordan under his Jordan Entertainment banner and co-written by Abramovich and Katherine Andrews. It has an estimated budget of less than $1 million.
The film follows a woman who journeys to a parallel dimension to follow her lover, who was presumed dead. It stars Fiona Graham (Muscle) and Luke Robinson.
Funding for post-production has been provided by Telefilm Canada. Additional financing was provided from the Toronto Arts Council, as well as the Ontario and Canada Arts Councils.
Between Waves is currently set for a festival run in 2020 with a planned theatrical release to follow.
A71 Entertainment has seen a number of recent changes. In June the company announced that Susan Curran would lead operations as COO as founders Chad Maker, David Miller and Kirk Comrie stepped back from the distribution division to take on advisory roles. It also relocated its offices from Toronto to Hamilton.
The distributor's recent acquisitions include A Perfect Plan, She Never Died and the Soska sister's Rabid, a remake of the David Cronenberg horror classic.
Image credit: Sai Sivanesan