LeBron James, Drake bring Uninterrupted to Canada
The digital sports brand will be led by former Sportsnet president Scott Moore alongside producer Vinay Virmani.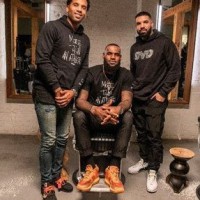 LeBron James' digital sports media brand Uninterrupted is heading to Canada.
Uninterrupted Canada will be led by former Sportsnet president Scott Moore as CEO. Moore will be joined by First Take Entertainment producer Vinay Virmani in the role of chief content officer.
Moore, who departed the Rogers Media-owned Sportsnet in late 2018, will oversee the company's business operations, development and brand partnerships. Virmani will lead its content development slate.
Uninterrupted was founded by James and Maverick Carter as an "athlete empowerment brand" to produce original content with professional athletes. Toronto-based musician Drake is a partner on the Canadian expansion, as well as Shopify Studios, which has signed on to develop content for the brand. The Canadian launch will "engage in a new brand of storytelling" for the country's sports fans, according to Moore, in a statement.
The company has inked a first-look deal in time for launch with Toronto Raptors player Serge Ibaka. It will also produce a "motivational series" with New York Mets pitcher Marcus Stroman, who was recently traded from the Toronto Blue Jays. The series, titled Height Doesn't Measure Heart, will address the struggle of undersized athletes.
Image (L-R): Maverick Carter, LeBron James and Drake