Mark Gordon leaving exec role at eOne, transitions to producing
Steve Bertram, president of film and television, will continue to lead the business, overseeing the day-to-day management of the division.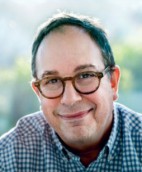 Mark Gordon has inked a multi-year producing deal with Entertainment One (eOne) that will see him transition from his role as president and chief content officer, film and television to developing and producing content for the Toronto-headquartered company.
As he shifts out of the executive office, eOne's president of film and television Steve Bertram will continue to lead the business, overseeing the day-to-day management of the division. Bertram will work closely with chief strategy officer, film and television Peter Micelli and president, film Nick Meyer.
Gordon (pictured) officially took on the president and CCO role at eOne in January 2018, after the company acquired the remaining 49% in The Mark Gordon Company (MGC) for USD $209 million (CDN $258 million) – integrating the prodco under eOne. eOne had held a majority stake in the MGC, which is behind projects like Molly's Game and Grey's Anatomy, since 2015.
A press release from eOne stated that future content and heritage series from the MGC will remain with the company, with Gordon exec producing.
The news of Gordon's departure from the C-suite follows reports that emerged early last month that suggested he was in talks to leave his role as president at eOne.
Gordon, in a statement, said he is proud of what he and eOne have built together over the years and that he looks forward to continuing their relationship. "The continuing support from Darren [Throop] to invest in high-quality content will allow us to build on the strong foundation we have laid in a market where the global appetite for premium content is voracious," he said.
eOne president and CEO Darren Throop also acknowledged in a release that in today's market, content has become a great differentiator, noting that eOne's shift towards content production has continued to benefit the company and the position of its film and television division."We believe our position in the market will be even stronger with Mark solely focused on creating content for eOne and look forward to working together for years to come," Throop said.