Set Scouter expands to L.A. with Wrapal acquisition
CEO Alex Kolodkin talks to Playback about what the platform's first acquisition means, and how it came together.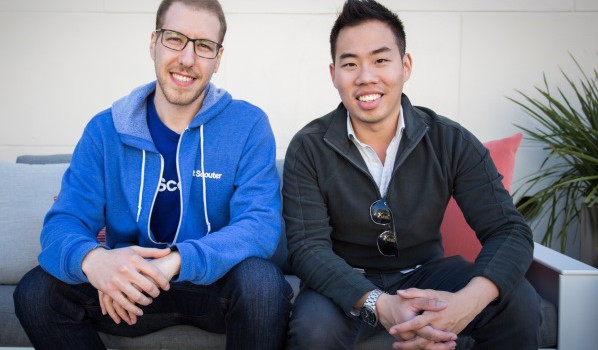 With its acquisition of L.A.-based location marketplace Wrapal.com, Toronto's Set Scouter has officially expanded its services to the City of Angels.
Launched in 2013, Set Scouter acts as the Airbnb of film locations, offering producers the chance to rent spaces from location owners in markets like Toronto, Miami, Austin, Chicago and New York. Meanwhile, Wrapal, which also made its debut in 2013, similarly served as a platform to connect filmmakers to locations, with a focus primarily on the Los Angeles area.
Although the agreement was inked this May, the deal is only now being announced after thousands of Wrapal users and locations have been transitioned over to Set Scouter. "We really wanted to start announcing this news, at least from our end, when [this process] was complete," Set Scouter CEO Alex Kolodkin told Playback Daily, noting that as this deal represents the company's first acquisition – a move they wanted to get right.
Wrapal's team of three employees has been folded into Set Scouter and will continue to be based in the L.A. region – with Wrapal CEO Brian L. Tan serving as an advisor for the company. Additionally, all features on Set Scouter will remain the same. The terms of the transaction were not disclosed.
According to Kolodkin, the deal started to come together after Set Scouter established a relationship with Wrapal a year and a half ago. Soon thereafter, Kolodkin says, Set Scouter saw the market as a chance to continue to grow, and instead of competing against the company, the two eventually entered into discussions about acquiring Wrapal.
"Adding Wrapal to the mix and expanding to the L.A. market just allows us to help producers on that side of the coast, just as much as [we] can in Toronto or New York or Miami or Chicago. The more producers that we can help, help simplify their productions and just allow them to focus on creating incredible content, that's a win for us," he said.
Set Scouter doesn't reveal how many locations it offers and how many users it has, however, past productions that have used the service include McDonalds, Google and Amazon. Searching the site for locations is free, but producers have to pay a homeowners daily rate, which includes a Set Scouter fee. For instance, for producers booking listings under $10,000 per day, there is a 20% service fee, while bookings over $10,000 include a 15% fee.
Image: Alex Kolodkin (Set Scouter) and Brian L. Tan (Wrapal)