CTV unveils fall premiere dates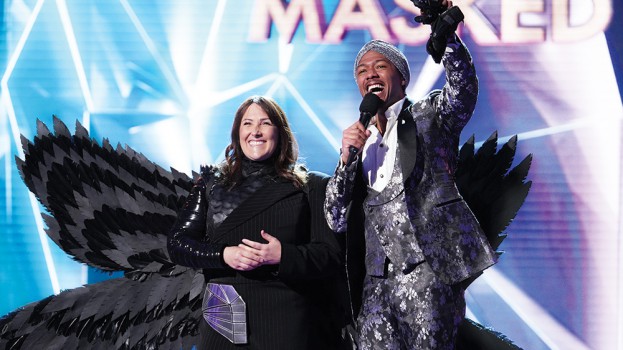 Big changes have come to the network on Wednesdays and Thursdays.
Bell Media has entered the next phase of its fall TV preparations. The media giant has announced its premiere dates for conventional networks CTV and CTV2, for both new and returning series.
The premieres officially kick off Sept. 13, with Friday night series LA's Finest airing in the 8 p.m. slot.
Premieres will resume Sept. 23, with Chuck Lorre's new romantic sitcom Bob Hearts Abishola premiering on Monday night at 8:30 p.m., followed by court drama All Rise at 9 p.m. Emergence is set to debut the next night at 10 p.m.
The biggest change to CTV's fall schedule is its Wednesday night lineup. The night will feature three hours of new series, starting with lighthearted reality competition series The Masked Singer at 8 p.m. (premiering Sept. 25), which is joining the CTV lineup for its second season. Also debuting that night is graphic novel adaptation Stumptown at 10 p.m. In the 9 p.m. slot is the ripped-from-the-headlines drama Almost Family, which premieres the next week.
While The Masked Singer has been a runaway success in the U.S. and its format is already heading overseas, the move to Wednesday night means it will stand against Global's reality juggernaut, Survivor.
Of course, Thursday is also a big change for CTV, with its former crown jewel The Big Bang Theory ending its run earlier this year. More than 4.3 million people tuned into the finale, making it the most popular non-Raptors broadcast of the year. But CTV still holds the rights to Big Bang reruns, which will air Mondays, Tuesdays and Fridays at 7:30 p.m.
Since losing the power of new Big Bang episodes, CTV has moved its prequel series, Young Sheldon, into an earlier spot on Thursday nights (7:30 p.m.) and has moved medical drama The Resident into the 8 p.m. slot. It's followed by beloved drama This Is Us, turning the Thursday schedule from a laugh factory to a tearjerker.

On Sept. 27, new series American Housewife will come to CTV2 in the 8 p.m. Friday night time slot.
For specials, CTV will once again play host to the Emmy Awards, which have been confirmed for Sunday, Sept. 22. This year, besides a double nomination for Ottawa native Sandra Oh, made-in-Canada series The Handmaid's Tale and The Umbrella Academy have received craft nominations. The big Canadian draw at the awards, however, is homegrown hit Schitt's Creek from CBC, which has been nominated for four Emmy Awards including Best Comedy.
Other award shows confirmed for this fall include two music-focused award shows, including the CMA Awards (Nov. 13 at 8 p.m. on CTV2) and the 2019 American Music Awards (Nov. 24 at 8 p.m.)
CTV will present an annual fall preview on eTalk Sept. 2 at 7 p.m. The 30-minute special will be hosted by Ben Mulroney and Danielle Graham and offer sneak peeks and interviews with series stars.
Returning series premiere dates are (asterisk indicates CTV2):
The Conners on Monday, Sept. 23 at 8 p.m. (new night)
The Voice on Monday, Sept. 23 at 8 p.m.*
The Good Doctor on Monday Sept. 23 at 10 p.m.
The Resident on Thursday Sept. 24 at 8 p.m. (new night)
The Voice on Thursday Sept. 24 at 8 p.m.*
This Is Us on Thursday, Sept. 24 at 9 p.m.
The Goldbergs on Wednesday, Sept. 25 at 7:30 p.m. (8 p.m. on CTV2)
Young Sheldon on Thursday, Sept. 26 at 7:30 p.m. (new time slot)
Grey's Anatomy on Thursday, Sept. 26 at 8 p.m.
How To Get Away With Murder on Thursday, Sept. 26 at 9 p.m.
Law & Order: SVU on Thursday, Sept. 26 at 10 p.m.
Magnum P.I. on Friday, Sept. 27 at 9 p.m. (new time slot)
Blue Bloods on Friday, Sept. 27 at 10 p.m.
God Friended Me on Sunday, Sept. 29 at 8 p.m.
Shark Tank on Sunday, Sept. 29 at 9 p.m.
The Rookie on Sunday, Sept. 29 at 10 p.m. (new night)
This story originally appeared in Media in Canada