Private Eyes kicks into gear on season four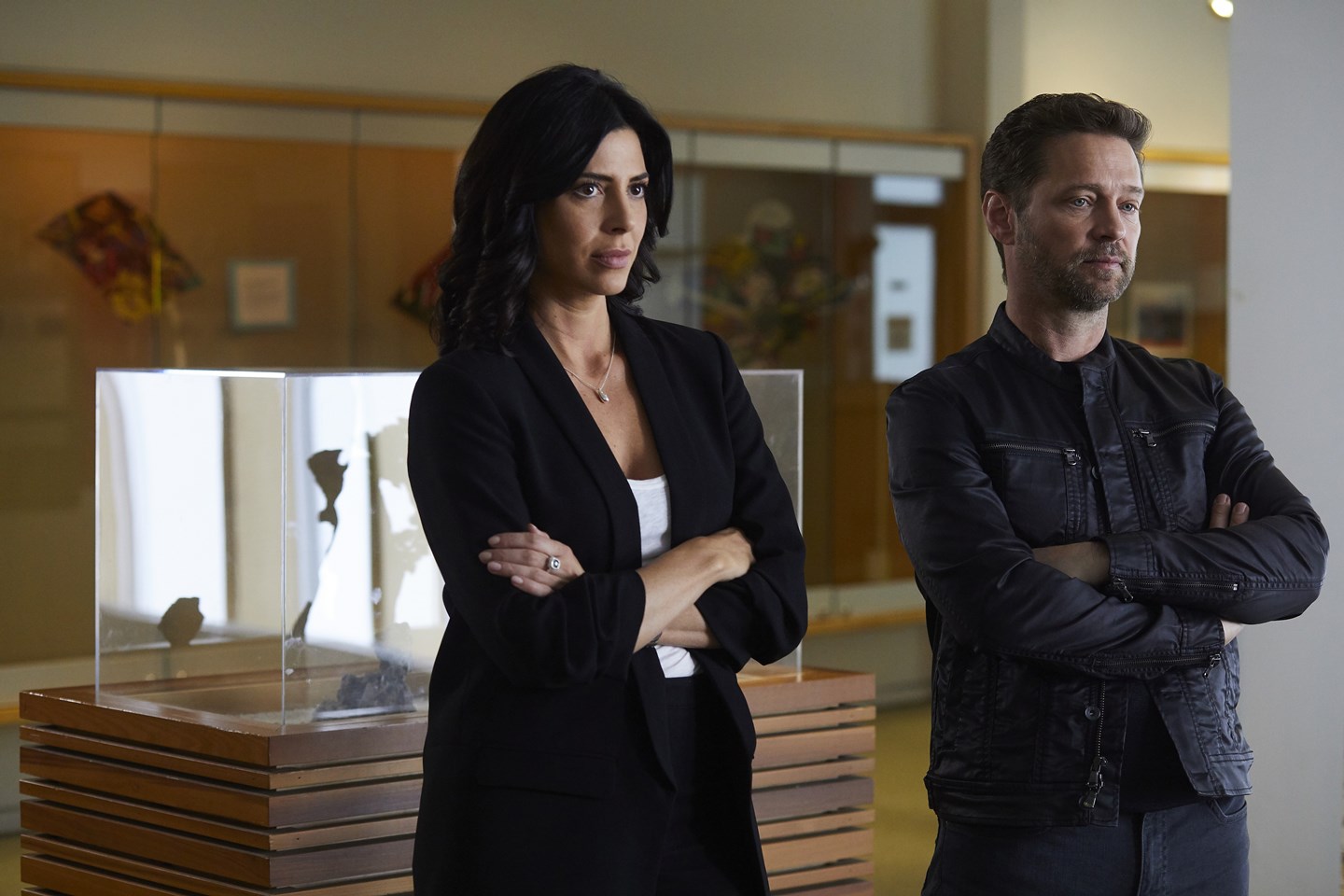 This latest season will see series star Cindy Sampson make her directorial debut.
Production is underway in Toronto on season four of hit detective series Private Eyes.
Produced by eOne in association with Corus Entertainment, the series follows former professional hockey player Matt Shade and private eye Angie Everett as they work together to solve crimes. Season four sees the show return for 12 new episodes. Additionally, this latest season also marks star Cindy Sampson's directorial debut and Alexandra Zarowny's first time showrunning.
Zarowny, who worked as a writer and executive producer on the show in season three, serves as showrunner alongside Shawn Piller and James Thorpe. Her credits also include Murdoch Mysteries, Wynonna Earp and Bellevue.
Exec producers on season four include Zarowny, Piller, Thorpe, Lloyd Segan, star Jason Priestley and eOne's Jocelyn Hamilton and Tecca Crosby. In addition to working as an exec producer, Priestley will serve as a director alongside Piller, Samir Rehem, James Genn, Katrina Saville and Winnie Jong. Writers for this season include Zarowny, Thorpe, Michelle Ricci, Marcus Robinson, Melody Fox, Caitlin Fryers, Aaron Bala, Sydney Calvert and Keith Hodder.
In terms of cast, Jordyn Negri, Barry Flatman, Zoe Chow, Ruth Goodwin, Mimi Kuzyk and Linda Kash will all return. Meanwhile, Canadian singer-songwriter and personality Keshia Chante and actor Supinder Wrauich will also star. Guest stars for season four include Erica Durance, Aaron Ashmore, Katie Boland and HGTV host Scott McGillivray.
This production announcement comes as season three of Private Eyes airs on Global, with the drama's finale set for August 7. According to Numeris data provided by Corus for May 29 to June 23, 2019, the season three of the series is averaging over 1 million viewers each week.
Private Eyes is made with the participation of the CMF, the Canadian Film or Video Production Tax Credit, the Ontario Film and Television Tax Credit and the IPF's Cogeco TV Production Program.