Workin' Moms rolls on season four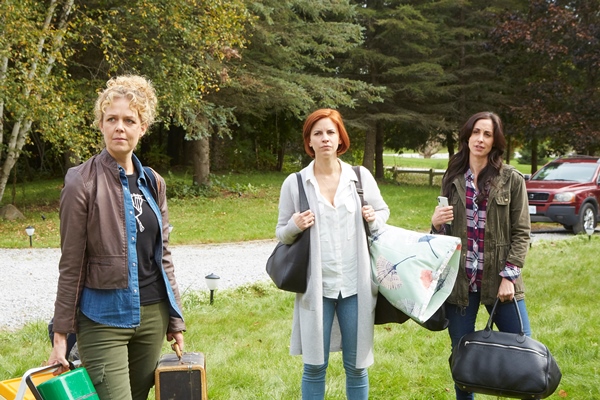 In addition to Catherine Reitman and Philip Sternberg, Wexford Plaza's Joyce Wong is set to direct the comedy's upcoming season.
Production is underway in Toronto on season four of Workin' Moms from Wolf + Rabbit Entertainment.
Officially renewed by CBC this May, this upcoming season of the half-hour comedy will run for eight episodes. Starring Wolf + Rabbit's Catherine Reitman and her husband Philip Sternberg, Workin' Moms follows the struggles of four women as they try to juggle their careers and personal lives, alongside motherhood. Reitman also serves as a writer, director and exec producer on the show, while Sternberg is a director and exec producer.
On the same day as its season three debut this January, Reitman revealed that Netflix picked up the worldwide distribution rights to the show.
In addition to Reitman and Sternberg, exec producers on season four of the comedy include Tina Horwitz and Joe Sorge. Jillian Locke serves as a co-exec producer, while Jonathan Walker is a producer and Kathleen Phillips is a co-producer. Associate producers include Karyn Nolan and Lisa Benedetto. Writers include Reitman, Phillips, Locke and Daniel Gold. Meanwhile, this season will see Reitman and Sternberg direct alongside Joyce Wong, whose credits include Wexford Plaza and sophomore seasons of Running with Violet and True Dating Stories.
Workin' Moms stars Reitman, Sternberg, Dani Kind, Juno Rinaldi and Jessalyn Wanlim. Season four is set to debut on CBC and CBC Gem in winter 2020.
Image: Season three of Workin' Moms, courtesy of CBC