Fargo won't return to Calgary for latest season
The FX series will move to Chicago for its fourth season, with Nomadic Pictures citing "creative and financial reasons" for the departure.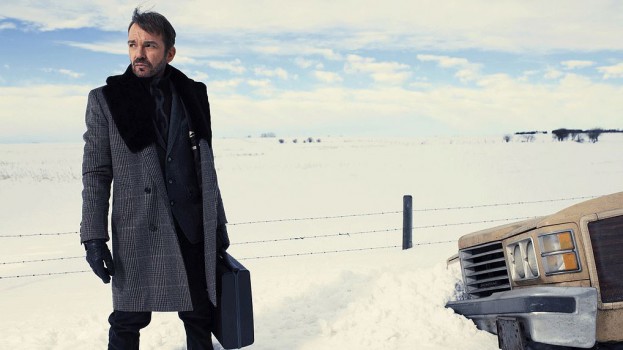 The Disney-owned FX channel has moved Fargo production from Calgary to Chicago for the series' fourth season.
The move was for "creative and financial reasons," according to Nomadic Pictures executive producer Chad Oakes, in a statement. Nomadic was a coproducer for the series for its first three seasons.
Calgary film commissioner Luke Azevedo also released a statement, adding that FX had let the province know "a while ago" that Calgary did not have the look the creators were going for in season four. He said that Alberta's "relationships with MGM, FX and the production executive teams continues to be very strong."
Oakes added that Nomadic Pictures plans to collaborate with the newly elected United Conservative Party (UCP) in Alberta to "make Alberta competitive once again and help showcase what our incredible Province can offer for the world to enjoy."
Part of the UCP platform in the 2019 Alberta provincial election was to consult with film and TV industry stakeholders to "create an optimal tax credit designed to attract large productions and series" and "incentivize media production in rural areas, following the lead of Manitoba's film tax credit."
Alberta made headlines in 2013 when it was chosen as the series' shooting location over Manitoba. Fargo's first three seasons were all shot in the province.
There are a number of Canadian productions set to film in Calgary in 2019. SEVEN24 Films has several projects in the province, including new series Fortunate Son, which is currently in production. SEVEN24′s Wynonna Earp is set for its triumphant return later this year and their sitcom JANN has been renewed for a second season. The APTN-commissioned Tribal, produced by Prairie Dog Film + Television, went into production earlier this year. On the film front, Canadian director Jason Reitman has set up the new Ghostbusters (2020) in Calgary.
Image credit: Matthias Clamer/FX