Crew member Warren Appleby killed during special effects test
The incident occurred at a special effects facility in Toronto for the show Titans, according to the executive producers, Warner Bros. Television Group and DC Universe.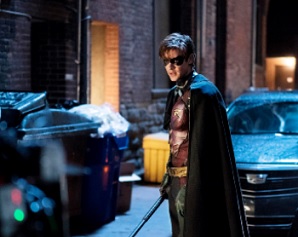 Veteran special effects coordinator Warren Appleby has been killed during an incident at a special effects facility in Toronto, according to a statement from the executive producers of Toronto-shot Titans, Warner Bros. Television Group and DC Universe.
"We are heartbroken and devastated by the passing of our treasured colleague, special effects coordinator Warren Appleby, after an accident which occurred at a special effects facility during the preparation and testing for an upcoming shoot. Warren is beloved by all who worked with him during an impressive 25-year career in television and motion pictures," said the parties, who also expressed condolences and support for Appleby's family and friends.
Ministry of Labour spokesperson Janet Deline told Playback Daily that the ministry was notified about a worker who sustained fatal injuries when they were struck by part of a machine in Etobicoke, ON on July 18. According to a statement, two ministry inspectors and a ministry engineer attended the workplace following the incident. Two orders and one requirement were issued to the employer Acme FX. An investigation into the incident is ongoing.
Appleby, whose credits include special effects on productions like The Strain, The Shape of Water and How It Ends, was a partner at Toronto-based special effects and equipment rental company Acme FX. He also served on IATSE 873′s executive board.
"Our hearts go out to the family and friends of Warren Appleby, who was fatally injured on Thursday. An 18-year member and long-serving representative on the executive board, Warren was an exemplary professional with a passion for his work. He was an amazing, generous, and talented man," read a notice on IATSE 873′s website. "He will be sorely missed."
On Twitter, Toronto visual effects studio Mr. X said that the company was saddened to hear about the special effects coordinator's passing. "A long-serving member of Toronto's film community, Warren will be missed by all who had the privilege of knowing him. Our deepest sympathies go out to his family, friends, and co-workers during this difficult time," said the tweet.
Produced by Weed Road Pictures and Berlanti Productions in association with Warner Bros. Television, Titans (pictured) is based on characters from DC's Teen Titans and follows a group of soon-to-be superheroes.
The live-action series is exec produced by Akiva Goldsman, Geoff Johns, Greg Berlanti, Sarah Schechter, Greg Walker and John Fawcett and streams on DC Universe in the U.S. and China, with Netflix streaming the show globally outside these territories. The show was renewed for a second season this October.
A GoFundMe site has been launched to raise money for Appleby's family – his wife Jennifer and two young sons. Around $22,000 has been raised as of 1:35 p.m. Friday.
On Friday afternoon, Acme FX issued a statement about Appleby's passing. "We are devastated by the tragic loss of Acme FX partner, Warren Appleby. Warren was a beloved business partner, leader, mentor, friend and brother to many in our community, and a loving husband and father to his wife and children. He will be remembered for his quick humour, strong leadership, care and compassion for his crew and — above all else — his devotion to his family. Words cannot express how dearly he will be missed."