Incendo builds Glass Houses in Montreal
Now in production, the TV movie is director Sarah Pellerin's feature debut and is the third Incendo MOW to go to camera this year.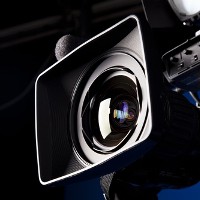 Production is underway in Montreal for Incendo's latest MOW Glass Houses.
The film is produced by Incendo's Jean Bureau and Ian Whitehead. Sarah Pellerin, whose short film Mon boy was a 2018 TIFF selection, will direct the film, written by Barbara Kymlicka. This is Pellerin's feature film debut.
Glass Houses follows a teenager out for revenge against her neighbour following the reveal of a family scandal, starring Bree Turner (Grimm), Aviva Mongillo (Backstage) and Steve Byers (Slasher). It is produced in participation with Bell Media.
This is the third Incendo MOW to go to camera in 2019, following Rule of 3 and The Lead, which was also penned by Kymlicka.
Incendo was acquired by TVA Group earlier this year in a deal worth $19.5 million, taking control of its production and distribution assets.