Crave original comedy New Eden goes to camera
Creators Evany Rosen and Kayla Lorette serve as showrunners and stars of the mockumentary series, produced by Peacock Alley Entertainment.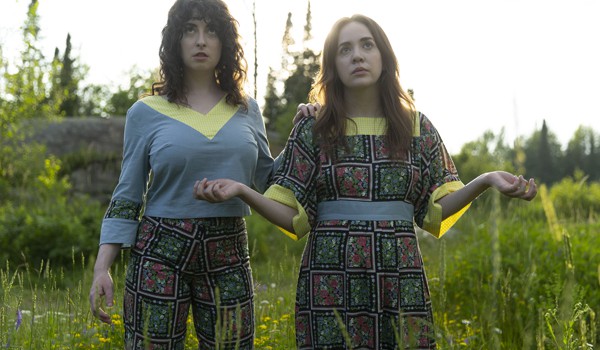 Production is underway in North Bay on Peacock Alley's mockumentary New Eden, set to wrap in Brampton and Hamilton in mid-August.
Crave commissioned the eight x 30-minute true crime parody series in 2018 as a Crave Original Comedy. It is set to premiere on the streamer later this year.
Creators Evany Rosen and Kayla Lorette star in and showrun the series, which follows two women, Katherine Wryfield (Lorette) and Grace Lee (Rosen), as they attempt to start a feminist utopia called New Eden, eventually leading to chaos and murder. Aleysa Young (Baroness Von Sketch Show) will direct all eight episodes, written by Rosen and Lorette.
Also starring in the series is Tony Nappo (Bad Blood, Northern Rescue) and Caitlin Howden (No Tomorrow).
New Eden is produced by Peacock Alley Entertainment in partnership with Crave and with the participation of Canada Media Fund and the Bell Fund. Peacock Alley president Carrie Mudd serves as executive producer.
Peacock Alley has a diverse TV slate for 2019. The Toronto-based prodco recently wrapped production on unscripted series 50 Ways to Kill Your Mum for VisionTV and is in development on live-action sci-fi series Motel 51 with 9 Story Media Group.