Bell Media, Melbar team for David Foster: Off The Record
Director and exec producer Barry Avrich discusses how he got involved with the documentary about the 16-time Grammy Award winner and what's next for the film.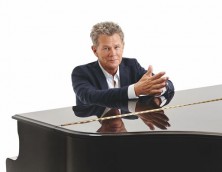 Bell Media Studios and Barry Avrich's Melbar Entertainment Group have partnered for David Foster: Off The Record, a new feature-length documentary focused on Victoria-born producer, composer and entertainer David Foster.
The documentary mixes archival footage with interviews and access to the 16-time Grammy Award-winner (pictured right), offering an up-close look into the life of an industry legend whose collaborations include Earth, Wind & Fire to Barbara Streisand. Exec produced by Avrich, Bell Media president Randy Lennox and music industry veterans Marc Johnston and Jeffrey Latimer – the latter of which is the CEO of Canada's Walk of Fame –  the film includes interviews with Celine Dion, Quincy Jones, Lionel Richie, Michael Bublé, Josh Groban, Kristin Chenoweth, Foster's children and his wife Katharine McPhee.
Avrich (pictured left), who serves as director on the project, told Playback Daily the idea for the doc came three years ago, with both Latimer and Lennox suggesting that Foster would make an interesting documentary subject.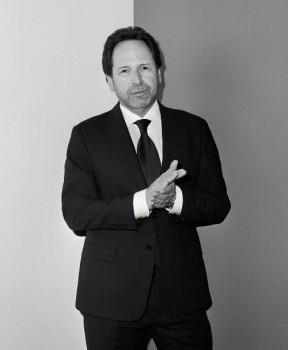 After meeting Foster, the director said he saw a quality in him similar to Hollywood agent and executive Lew Wasserman, who was the focus of his 2005 documentary The Last Mogul. "David Brown who produced Jaws and The Sting said that Lew had an entire equation of show-business in his head and I never met anybody like that again until I met David Foster, who has the entire equation of the music in his head," said Avrich. "He understands producing, composing, writing, orchestrations – he just understands everything about it and has produced four decades of extraordinary music." Following that, production on David Foster: Off The Record started in 2017.
The prolific documentary filmmaker, whose credits include Blurred Lines: Inside the Art World (2017) and most recently The Reckoning: Hollywood's Worst Kept Secret and Prosecuting Evil: The Extraordinary World of Ben Ferencz, says that he felt an enormous pressure to get Foster's story right, especially since the film represents his first time working on a music documentary of this scale. "When you're dealing with a man who has that kind of histography, that kind of music behind him, it's extraordinarily daunting. For me, it's like making six or seven Bohemian Rhapsodys – the music has to be well edited, the timing of the songs has to be well edited, the chronology of his life has to be right," Avrich said.
With the film in post-production, Avrich says he hopes the trajectory for David Foster: Off The Record will be a film festival run followed by a limited theatrical release, prior to premiering on Bell Media's CTV and Crave. Additional broadcast details will be announced about the project at a later date, alongside U.S. and international releases, according to a press release.
David Foster: Off The Record marks Bell Media's second music-focused documentary commission of 2019. In May, Bell Media Studios announced it had partnered with L.A.-based Imagine Documentaries, White Pine Pictures and Universal Music Canada's Shed Creative on Once Were Brothers: Robbie Robertson and The Band, a project focused on musician Robbie Robertson. Similar to David Foster: Off The Record, Once Were Brothers will also receive a theatrical release, landing in theatres in fall 2019 and on Bell Media-owned SVOD Crave in early 2020.
"Music programming has always resonated with audiences across our platforms, as we saw with our original film Long Time Running," said Bell Media's Lennox in a statement. "David's story and his connections to some of the music industry's most well-known giants make David Foster: Off The Record a perfect fit for CTV and Crave, where music documentaries and films are among the most-popular content."
David Foster: Off The Record received lead financial support from Bell Media and additional support from the Rogers Documentary Fund, tax credits and private financing from Slaight Music.