Terreur 404, Farm Crime among T.O. WebFest winners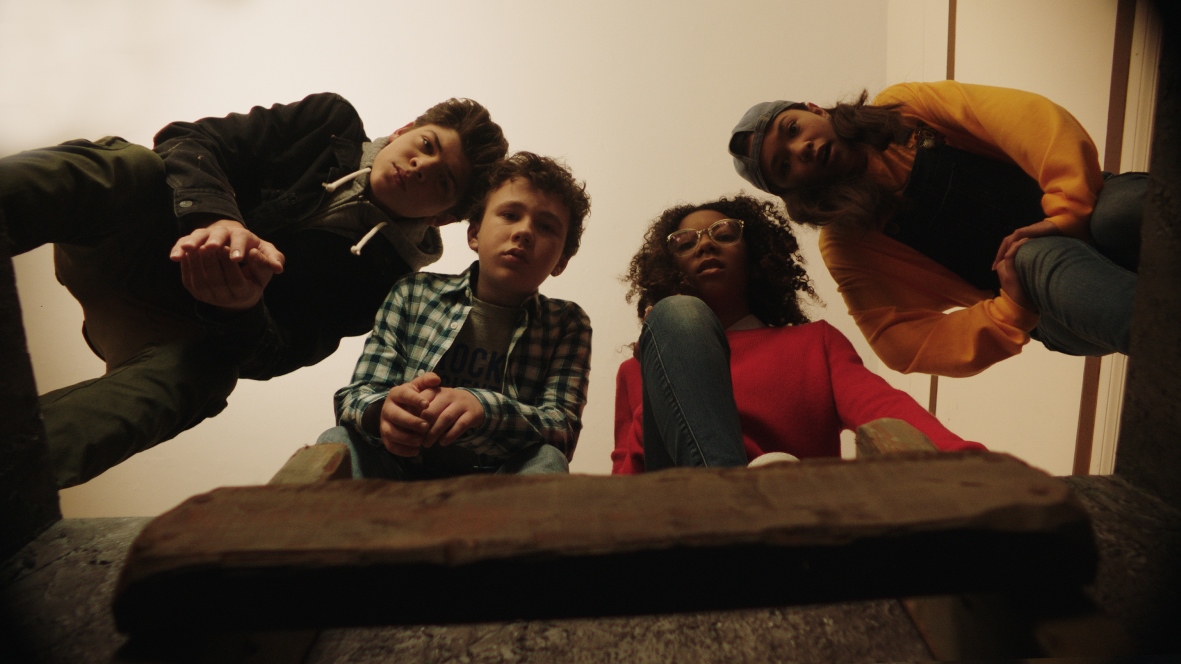 The documentary series from Big Cedar Films won best Canadian series and best lifestyle series at the digital festival, while Detention Adventure picked up a trio of prizes.
T.O. WebFest's sixth annual event saw Canadian productions like Productions Casablanca's Terreur 404, Big Cedar Films' Farm Crime and Detention Adventure from LoCo Motion Pictures and Broken Compass Films take home prizes.
Held at the TIFF Bell Lightbox over the course of three days, the fest supports and celebrates the work of digital creators from across Canada and the world. Winners for this year's festival were announced at an award show on July 13.
Season two of Terreur 404 picked up the title of best webseries and best horror/thriller series, while Farm Crime – which follows various cases of crimes that happen on the margins of fields, farms and small towns – won best Canadian series and best documentary and lifestyle series. Previously, Terreur 404 won best Canadian series at T.O. WebFest.
Detention Adventure (pictured), meanwhile, scored a trio of prizes for best Toronto series, best family content and best music. CBC Gem's first original kids scripted series, the project follows three friends and a school bully who get themselves thrown into detention to uncover an entrance to a fabled hidden lab for Alexander Graham Bell.
Canadian series also walked away with a raft of other awards. For instance, Homo Sapiens from Les Productions OOMF picked up best comedy series, Winston Rowntree's peopleWatching won best animated content and Babel Films' Public Writer nabbed best screenplay.
Mind Fudge from creators Justine Nelson and Jon Simo also earned the prize for best production design and The Amazing Gayl Pile: Apocalypse Soonish from LaRue Entertainment won best costume design against series like Homo Sapiens, Et puis, Amelie est partie ("And then, Amelie left"), A Gay Victorian Affair and AFK: This World and the Next. Additionally, One Hit Die: The Devouring Dungeon picked up best hair and makeup, while Deep Six won in the visual effects category and director Daniel Stark's The Logging Road nabbed T.O. WebFest's best online short prize. The podcast Inappropriate Questions and Le temps des chenilles' Sophia Belahmer were also recognized with wins in the best podcast and best supporting performance sections.
Canadiana and season two of Barbelle were both honoured with achievement awards – with Canadiana winning the IWCC Canadian Story Spotlight and Barbelle scoring the LGBTQ+ Story Spotlight.
International winners include Dreaming Whilst Black; Swipe; Alibi; The Well; Resistance: The Battle of Philadelphia; Short Term Rental; Gut Feeling; and The Streets Barber Stories.
T.O. WebFest's 2019 edition was executive produced by head of industry programming Mariah Owen.