LaRue grows T.O. team as cross-border strategy comes into focus
Matt King and Andrew Ferguson discuss LaRue's L.A. outpost, its latest digi series for CBC Gem, new lines of business and adding James Milward to its board of directors.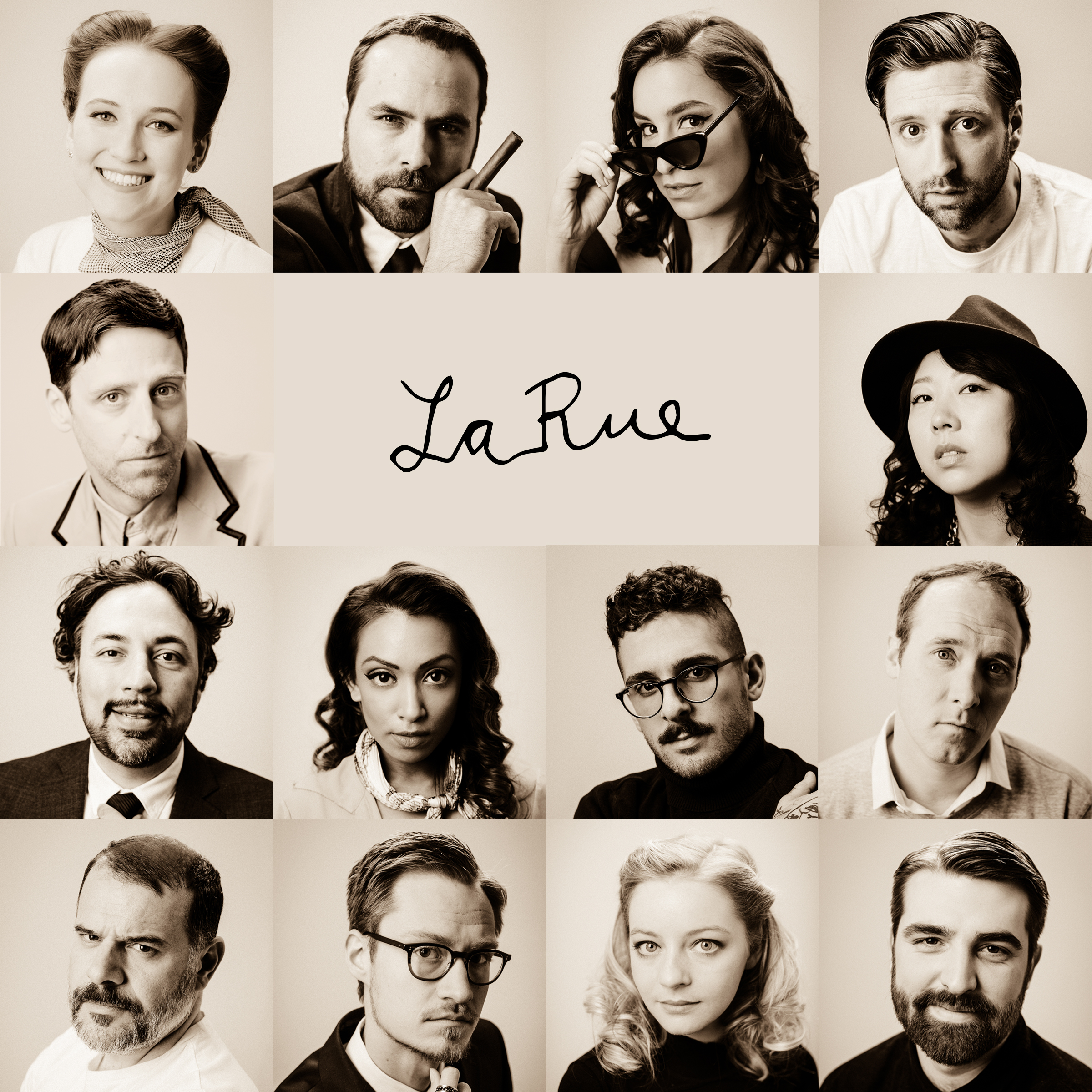 LaRue Entertainment is pursuing growth on both sides of the border as it builds out its production capacity from Toronto while simultaneously growing the U.S. outpost it established last year.
The past 12 months has seen an ongoing division of responsibilities between company co-founders Matt King and Andrew Ferguson, with the latter focusing on production and development from the Toronto headquarters, while King shifts his attention to distribution, financing and shepherding LaRue's development slate from its L.A. outpost.
To facilitate the expansion, LaRue has added (and made official) a number of positions over the past year, including: Juliet Paperny, operations and project manager; Tinu Sinha, production financing and business affairs; Tyler Metcalf, full-time producer; and Emily Skeffington, EA.
As well, the company has brought Andy King, brother of Matt King and long-time LaRue collaborator, into the company on a full-time basis. Ferguson likens Andy King's (Filth City) role to that of a writer in residence, with the Filth City writer/director also helping to shape titles on LaRue's development slate.
That slate includes an in-development project with Canadian comedian and actor Scott Thompson, as well as a number of TV and digital series that Matt King has been shopping south of the border with companies like Warner Bros., Fox, MGM and Lionsgate.
Matt King told Playback Daily the L.A. move is part of a second phase of LaRue's evolution as it looks to tap into a larger pool of talent and international content buyers. The company was also signed by L.A.-based APA Agency last year, with Kyle Loftus repping LaRue on the scripted side and Hayden Meyer for unscripted.
As LaRue scales up – in terms of personnel, production bandwidth and the scope of its strategic objectives – it has also added a board of directors, with former Secret Location head James Milward joining as the first board member. Milward, who co-founded Secret Location in 2008 and helped build it into a VR powerhouse that was wholly acquired by eOne in 2016, is providing LaRue's senior team with strategic advice as it navigates its next phase of growth.
On the Canadian production side of the equation, LaRue last week wrapped production on its latest digital series, Bit Playas, an eight-part project for CBC Gem. Created by Kris Siddiqi, the project tells the story of two best friends living in Toronto and trying to make it as actors of colour. It stars Siddiqi and Nigel Downer, who jointly penned the script, and is funded by CBC, Bell Fund, Ontario Creates, tax credits and a distribution advance from LaRue's sales arm.
While LaRue is pushing a number of original projects through development, this year will also see the company formally expand into service production through a soon-to-be announced deal with a U.S. company for TV movies. While Ferguson tells Playback Daily that original IP remains the prodco's primary focus, branching into service is a strategic move that will allow it to transition to a business model in which it is producing constantly.
Back on the IP front, LaRue goes to camera this fall on season five of its International Emmy-nominated digital series The Amazing Gayl Pile (CBC Gem). Morgan Waters and Brooks Gray are currently penning scripts for the upcoming season, which will shoot after LaRue completes service gigs on a pair of MOWs.
While Gayl Pile was previously sold to Seeso on a three-year deal, the NBCUniversal-owned comedy platform shuttered at the end of 2017. The rights to the digital series revert back to LaRue this month, with King shopping the series (now comprising more than 50 episodes) to buyers in North America and beyond.
LaRue also has plans for another of its digital series, True Dating Stories. MGM-owned Dutch prodco Concept Street has picked up the format rights to the series, which features re-enactments of people's weirdest and wildest dating stories. Stand up and sketch comedian Steph Tolev has been cast to host the remake, with LaRue currently retooling the show as a half-hour TV series before pitching it internationally.