Igor Drljaca feature among Eurimages funding recipients
Three Canadian coproductions have received more than $1.4 million total in funding.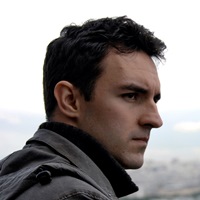 Three Telefilm-backed Canadian coproductions have landed funds from European cinema support fund Eurimages.
Among the recipients is Tabija, written and directed by Igor Drljača, with more than $200,000 in funding. The project is coproduced under Drljača's Timelapse Pictures banner, alongside co-founder Albert Shin and Jordan Barker and Borga Dorter's Toronto-based Gearshift Films. They will produce with Bosnia and Herzegovina-based prodco SCCA/pro.ba and Netherlands-based Topkapi Films BV.
The film follows two teens who fall in love in post-war Sarajevo. Drljača previously worked with Gearshift on his 2015 feature The Waiting Room.
Rounding out the recipients are animated feature Saules aveugles, femme endormie, written and directed by France's Pierre Földes, picking up more than $700,000 in funding, and drama feature La nuit des rois, written and directed by Franco-Ivorian filmmaker Philippe Lacôte, with more than $550,000. Both films have previously earned funds from SODEC's production assistance program.
Saules aveugles, femme endormie is coproduced by Montreal-based micro_scope's Luc Dery and Kim McCraw and Unité Centrale's Galilé Marion-Gauvin. International producers are France's Cinema Defacto and Miyu Productions, the Netherland's An Original Picture and Luxembourg's Doghouse Films.
La nuit des rois is coproduced by Montreal's Peripheria Productions, France's Banshee Films and the Ivory Coast's Wassakara Productions.