France's Newen takes majority stake in Reel One
Founder and CEO Tom Berry will continue to hold a minority stake in the Montreal-based company, which specializes in the production and licensing of scripted MOWs.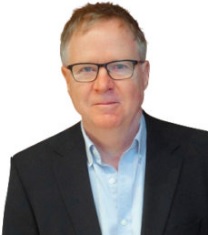 Paris-based production company Newen, a subsidiary of French media giant TF1 Group, has acquired a majority stake in Montreal-based prodco Reel One.
Under the deal, Reel One founder and CEO Tom Berry (pictured) will continue to hold a minority stake in the company, which specializes in the production and licensing of scripted MOWs, with more than 75 TV movies expected to be delivered this year. Financial terms of the transaction were not disclosed.
In a press release, Newen noted that the acquisition was attractive because of the high volume of English-language content produced by Reel One, as well as the scope of its licensing operations in the international market. According to a press release, 90% of Reel One's revenues are generated outside of Canada. The deal will also create opportunities for Newen as it looks to tap into a larger network of North American and British talent, said the company.
While the deal has been finalized by both Newen and Reel One, it is still subject to approval by the Department of Canadian Heritage under the Investment Canada Act.

Berry founded Reel One in 2001, growing the company from its Montreal base to include offices in London, Los Angeles and Vancouver. While TV movies have been the prodco's core business for nearly two decades, it has more recently started to expand into serialized television.
Last month, Reel One added to its senior ranks with the hire of former Hallmark Channel and Lifetime Channel exec Barbara Fisher as its EVP of scripted content. In the L.A.-based role, Fisher is tasked with overseeing Reel One's slate of MOWs and TV series. The company currently has a number of TV properties in development, including; Tytgat Chocolat ("Team Chocolate"), which is an adaptation of the Belgian series of the same name in partnership with U.K. theatre company Chickenshed; crime series Our Father with ShinAwiL; and an adaptation of writer Philip K. Dick's novella Second Variety. Prior to Fisher's hire, the company bolstered its sales operations by onboarding Mai Aboelfadle and Anna Budashevskaya.