CBC Films backs new projects from Officer, Goulet and LaBruce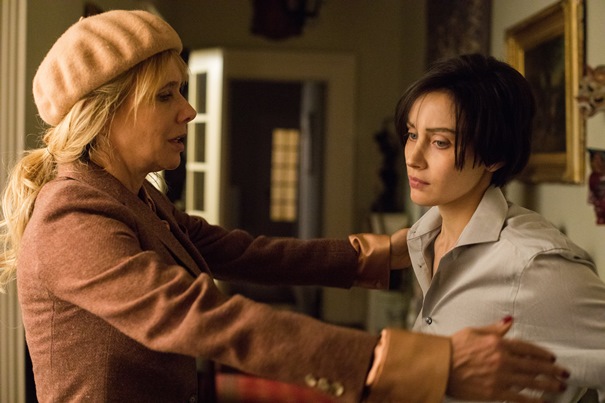 The pubcaster also set premiere dates for Octavio is Dead! (pictured), An Audience of Chairs, Level 16 and Man Running on CBC and CBC Gem.
CBC has announced funding for three new features under its CBC Films banner.
Among the recipients is director Charles Officer's Akilla's Escape, produced by Canesugar Filmworks. The film follows a narcotics trader who gets embroiled in a crime organization with a teenage gunman and is currently in post-production. The two additional films set to receive funds are Night Raiders, directed by Danis Goulet and produced by Alcina Pictures, and Saint-Narcisse, directed by Bruce LaBruce and coproduced by 1976 Productions and Six Island Productions.
CBC has also announced the premiere dates for a number of titles previously funded under CBC's Breaking Barriers fund, which was rebranded as CBC Films last fall. All four films will air on CBC and will be available to stream on CBC Gem.
An Audience of Chairs, directed by Deanne Foley, premieres on July 13 at 8 p.m. The film is an adaption of the Joan Clark novel of the same name about a woman who fights for a second chance at motherhood. It is produced by Wreckhouse Productions and The Film Works, with A71 Entertainment holding Canadian distribution rights.
Octavio is Dead!, directed by Sook-Yin Lee, premieres July 20 at 9 p.m. The film, which premiered at Inside Out in 2018, stars Sarah Gadon as a woman who explores her sexual identity to escape her mother. It is produced by The Film Farm and WTFilms handles international sales. (Gadon and Rosanna Arquette pictured right and left, respectively).
Man Running, directed by Gary Burns, premieres Aug. 17 at 9 p.m. The film follows a doctor running a marathon to escape a complicated medical case. It was produced by Burn Films and Federgreen Entertainment, and distributed in Canada through Indiecan Entertainment.
Level 16, directed by Danishka Esterhazy, premieres Aug. 24 at 9 p.m. It depicts life at a prison-like boarding school from the perspective of two young girls. The film is produced by Markham Street Films and Raven Banner Entertainment holds the Canadian distribution rights.