Northwood Entertainment looks to Thunder Bay for its next project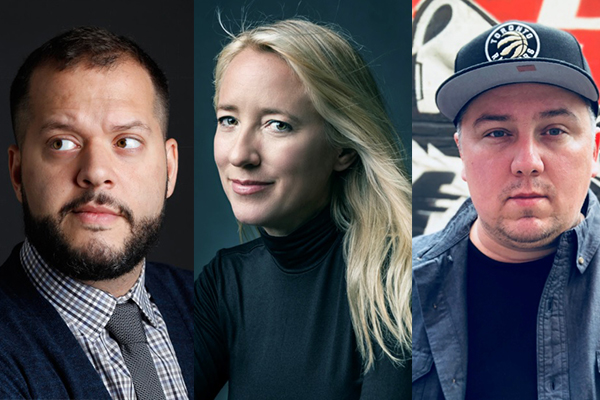 Miranda de Pencier's prodco is partnering with Canadaland to adapt its true-crime podcast examining racism, division, fear and corruption in Thunder Bay.
Northwood Entertainment is looking to the podcasting space to line up its next TV project.
Miranda de Pencier's company has partnered with the producers of Thunder Bay, a true-crime podcast produced by Canadaland, and is currently in development on a serialized TV drama.
The podcast, which has racked up more than one million downloads, is hosted and co-written by Anishinaabe comedian, writer and podcaster Ryan McMahon and journalist and Canadaland founder/publisher, Jesse Brown. It examines the racism, division, fear, corruption and crime that exist in Thunder Bay, and why it is among the world's most dangerous cities for Indigenous youth.
de Pencier told Playback Daily that she immediately reached out to McMahon and Brown after first hearing the podcast in February. The in-development TV property will contain aspects of thriller, mystery, drama, dark comedy and tragedy, she added.
For McMahon's part, he said that he and Brown received a large volume of inquiries from producers interested in optioning the property (around 40 inquiries in total, with around a dozen that we said were "serious" offers). One of the reasons Brown and McMahon opted to partner with Northwood was due to de Pencier's collaboration with Indigenous producers Alethea Arnaquq-Baril and Stacey Aglok on Nunavut-set feature The Grizzlies.
"I admire the localized storytelling [Alethea and Stacey] do from their community and the fact they trust Miranda in this way put us at ease having this conversation with Northwood," said McMahon.
Meanwhile, the series represents the first foray into TV for Canadaland, with Brown noting that the company is exploring a number of different opportunities and projects to bring its stories to screen.
The producers are currently in the process of speaking with and considering showrunners for the series, which will be coproduced by Northwood Entertainment and Canadaland. de Pencier added that while they've been approached by a number of broadcasters and financiers, the team is taking its time when considering how to build out the pieces of the project. Executive producers McMahon, Brown and de Pencier.
The option deal comes hot on the heels of a stellar box-office performance from de Pencier's debut feature film, The Grizzlies. Produced by Northwood in association with Puhitaq, and distributed in Canada by Mongrel Media, the film has taken more than $630,000 at the domestic box office since it was released in in April.
Pictured L to R: Jesse Brown, Miranda de Pencier and Ryan McMahon