Hulu greenlights more Holly Hobbie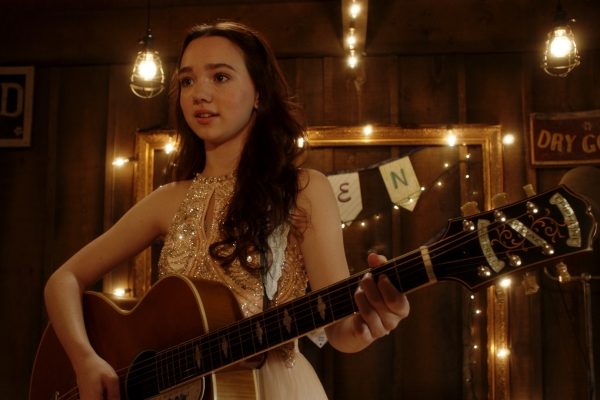 CBBC will air the first season this summer, while season two is set to launch on the streamer later this year.
U.S. streamer Hulu has greenlit a sophomore season of live-action TV series Holly Hobbie.
Produced by Aircraft Pictures in association with Cloudco Entertainment and Wexworks Media, with the financial participation of the Shaw Rocket Fund, the show is a contemporary take on the classic character – following Hobbie as a 14-year-old singer-songwriter, played by Ruby Jay.
Similar to season one, which was commissioned last April, the one-hour series will return for 10 episodes. Season two will see the teenager clash with a musical director (played by Jake Epstein), while sparks fly between her and a potential music rival (Tomaso Sanelli). Showrunner and exec producer Sarah Glinski, whose credits include Degrassi: The Next Class and Degrassi: The Next Generation, returns to take the reins.
Production on the show's upcoming season started on June 10 in Toronto and is expected to wrap early next week. Holly Hobbie's first season premiered on Hulu in the U.S. as a Hulu original series last fall and received a Canadian broadcast premiere on the Family Channel in early January.
Season two is slated to debut on the streamer later this year and on Family Channel in Canada. CBBC is also set to launch the show's first season this summer, with additional markets set to announced shortly, according to a press release.
In addition to Glinski, exec producers include Aircraft Pictures' Anthony Leo and Andrew Rosen, Sean Gorman, Karen Vermeulen, Matthew Wexler and Ryan Wiesbrock. Leo and Rosen also serve as producers. Writers for this season include Cole Bastedo, Alejandro Alcoba, Courtney Jane Walker and Jessica Meya.
This announcement follows the news that Cloudco Entertainment has signed a multi-season deal with Warner Music Group to release original music from the series. Under the deal, music from Holly Hobbie will be released under a new Cloudco Entertainment label imprint. The show's first single titled "Be The Change" was released last month.
Image courtesy of Aircraft Pictures