Warigami, Utopia Falls lead CBC Gem youth programming
The content slate, including CBC Gem originals and Indigenous-led short films, is aimed at youth and young adults from 13 to 24.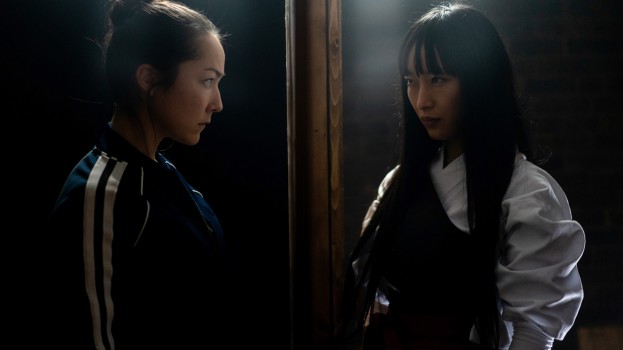 CBC is doubling down on its commitment to kids and youth programming with a new content slate on CBC Gem geared toward audiences between the ages of 13 to 24.
Leading the charge is the previously-announced webseries Warigami (10 x 10 minutes), produced by Toronto's First Love Films, premiering on CBC Gem on July 12. The series, which follows twin siblings who inherit the ability to turn paper into weapons, had its world premiere at Canneseries earlier this year. The series was produced in partnership with U.S. broadcaster CW Seed, with New Form handling distribution.
CBC Gem original sci-fi series Utopia Falls (10 x 60 minutes) is also among the titles. The music- and dance-focused series is produced in partnership with Sonar Entertainment and follows a group of teens living on a distant colony who discover musical and cultural relics as they train to compete in a performing arts competition.
The series is created by director R.T. Thorne (Find Me in Paris, Degrassi: The Next Class), with Joseph Mallozzi (Dark Matter) serving as showrunner. Thorne and Mallozzi also serve as executive producers alongside the series' music producer Boi-1da and choreographer Tanisha Scott. Boi-1da has previously worked with artists such as Drake and Rihanna, while Scott has worked with Rihanna and Cardi B. Utopia Falls stars stars Robyn Alomar (Riot Girls), Akiel Julien (The Next Step), Robbie Graham-Kuntz (Full Out), Phillip Lewitski (Supernatural), Humberly Gonzalez (Orphan Black), Devyn Nekoda (Degrassi: The Next Generation) and Mickeey Nguyen (Make It Pop). The series is set to stream in 2020.
Rounding out CBC's original content slate are the shorts created through the CBC New Indigenous Voices program, which is run through the National Screen Institute. Four short films by young Indigenous creators will premiere July 26, including: Deadbolt, directed by Jon Berg; Forgotten, directed by Jesse Spence; Nappy Hair & Eagle Feather, directed by Adeline Bird; and Star Line, directed by Nikita Day.
CBC Gem's youth programming also includes a number of acquisitions, including U.K. dramas Ackley Bridge (The Forge) and My Mad Fat Diary (Tiger Aspect Productions), three webseries from New Form (Mr. Student Body President, Shitty Boyfriend and Replay) as well as Australian webseries Jade of Death (Last Frame Productions).
The programs are intended to appeal to a broad range of audiences with "content that reflects their interests and perspectives," Gave Lindo, CBC's executive director, OTT programming, said in a statement. Additional titles will be announced in later months.