Black Fawn, Breakthrough head to The Oak Room
Based on writer Peter Genoway's stage play, the film stars RJ Mitte (pictured), Peter Outerbridge and Ari Millen.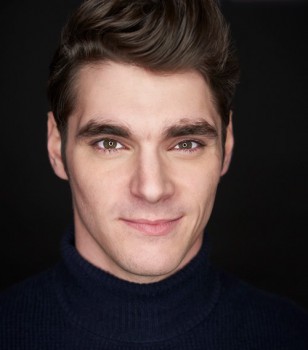 Production is underway on Black Fawn Films' latest collaboration with Breakthrough Entertainment, The Oak Room.
Based on writer Peter Genoway's stage play of the same name, the feature-length film follows a drifter who offers to settle an old debt to a bartender in the midst of a raging snowstorm. The Oak Room previously won the Toronto Fringe Festival's New Play Contest in 2013. Genoway penned the adaptation, while Black Fawn's Cody Calahan is set to direct.
The film stars RJ Mitte (Breaking Bad, pictured), Ari Millen (Orphan Black), Peter Outerbridge (V-Wars), Martin Roach (The Expanse), David Ferry (Hell on Wheels), Nicholas Campbell (Black Mirror) and Amos Crawley (Private Eyes). Principal photography on the character-driven, gothic thriller is set for Burlington, ON, with the film expected to be released in 2020.
Millen, who previously starred in Black Fawn and Breakthrough's I'll Take Your Dead, is a producer on the feature alongside Calahan and Chad Archibald from Black Fawn Films. Additionally, the company's Jeff Maher, who serves The Oak Room's cinematographer, is a co-producer, while Black Fawn's Christopher Giroux works as an associate producer.
Exec producers on The Oak Room include Breakthrough Entertainment partner and exec producer Ira Levy, the prodco/distributor's partner and CFO Michael McGuigan and Nat Abraham, partner, president of distribution.
Prior to this, Black Fawn and Breakthrough inked a two-year eight-picture deal in 2014, which saw Breakthrough serve as an exec producer and worldwide distributor on Black Fawn's horror films. As of 2017, the two renewed their partnership with Black Fawn receiving a greater financial investment in upcoming projects. Breakthrough Entertainment is handling worldwide distribution for The Oak Room.
Image of RJ Mitte courtesy of Black Fawn Films and Breakthrough Entertainment